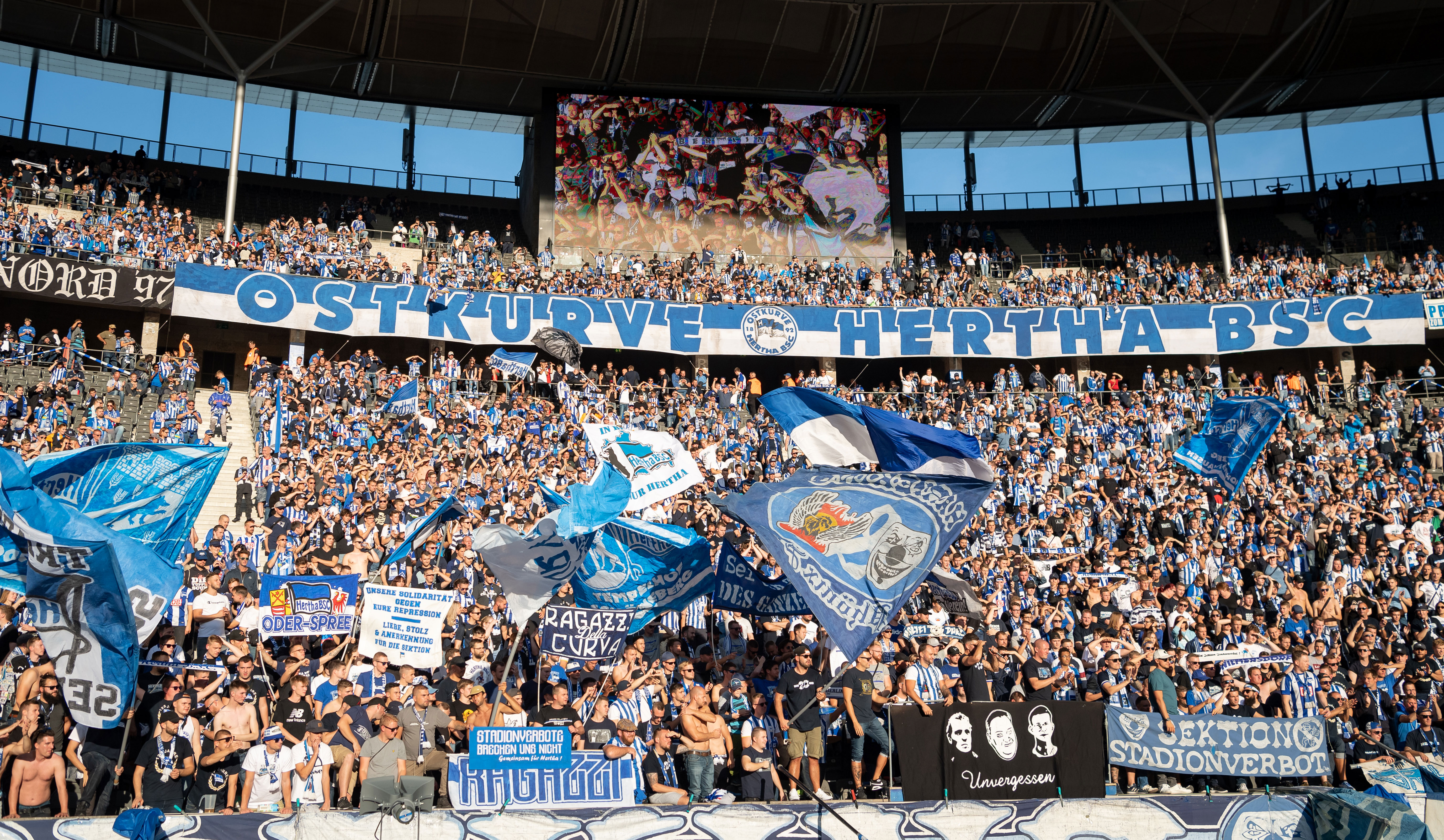 Kids4Free
How does it work?
How does it work?
Children under the age of 14 get free admission to all Hertha home games (except games against FC Bayern Munich, Borussia Dortmund and Union Berlin). Tickets are available here in the online shop or in the Hertha BSC fan shops. To book in the online shop, simply select the tickets in the seating plan and select the corresponding discount (Kids4Free, etc.) in the shopping cart. The tickets must be booked or picked up by a person aged 18 or over. One person can collect and receive a maximum of four free tickets for children and - thanks to our strategic partner Tennor Holding B.V. - always receive a free ticket.
For group requests (4+ more tickets) contact tickets@herthabsc.de.
Important: Free tickets and discounted tickets are not available at the box office.
Where are the seats located?
Where are the seats located?
The Kids4Free tickets are located in selected areas on the main and opposite grandstands. Offer valid as long as stocks last.
What happens on match days?
What happens on match days?
So that you can get to the stadium quickly, there is a separate Kids4free entrance at the east gate. All owners of free child tickets must use this entrance. Children must show proof of age at the stadium, if requested by the stewards, e.g. Health card. Children up to the age of 14 are only allowed to enter the stadium area if they are accompanied by a legal adult.
What discounts are there for children over 14?
What discounts are there for children over 14?
Children and adolescents older than 13 and younger than 18 do not receive free tickets as part of the Kids4Free campaign. But this age group also receives discount percentages: In advance sales through all sales channels (online, hotline and the fan shops of Hertha BSC), there is a discount of 50 percent on the current day ticket price (kids 50%) for all home games from Hertha BSC. The fan curves for home and visiting clubs are excluded here. There is no special entrance for 14 to 17 year-olds.