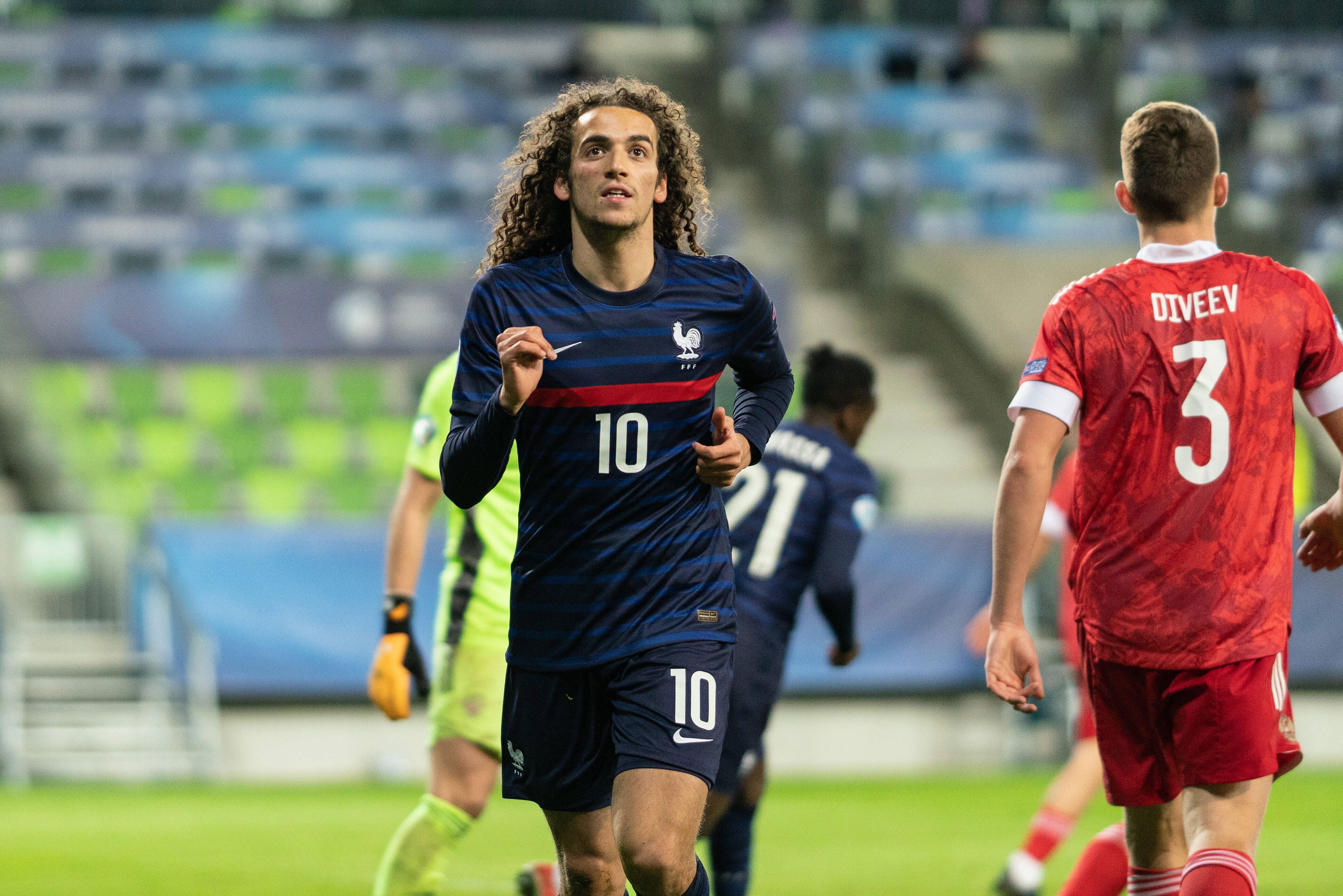 First team
|
April 1, 2021, 10:15 AM
Injury return and quarter finals
Hertha's international players had a successful outing for the most part on Tuesday evening (30/03/21). Dedryck Boyata made his return from injury in in Belgium's 8-0 win over Belarus. The central defender came on as a second-half substitute in the Red Devils' second win in their third World Cup qualifier and helped secure a clean-sheet win to take top spot in Group E. In Wales, Czech Republic and Vladimír Darida suffered a narrow 1-0 defeat despite a number of dangerous chances.
Wins for Jarstein and Radonjić
Deyovaisio Zeefuik and Javairô Dilrosun also came off the bench against Hungary at the U21 European Championship. Zeefuik was brought on at half time and set up Cody Gakpo's goal in the 70th minute, while Dilrosun had to wait until the 82nd minute before coming on in the Netherlands' 6-1 win over competition co-hosts Hungary. The win saw Jong Oranjie leapfrog German U21s, who drew 0-0 with Romania, but both teams qualified for the quarter-finals with five points, ahead of the Romanian side, who also finished on five.
Rune Jarstein recorded a clean sheet in Norway's 1-0 win in Montenegro, putting in a strong performance to ensure Alexander Sørloth's 35th-minute strike was enough for three points. With six points after three games, the Scandinavians are just one point behind leaders Turkey, yet occupy 4th place in the incredibly tight Group G. Meanwhile in Group H, Slovakia are also one point behind first place after eating previous group leaders Russia. Peter Pekarík played almost the entire game in the 2-1 win, being brought off during injury time. Serbia won by the same scoreline in Azerbaijan, with Nemanja Radonjić playing 86 minutes. The win takes the Serbian side to seven points in Group A.
Guendouzi makes quarter-finals with France
Two Hertha players were in action on Wednesday evening (31/03/21) to end the international break: Poland and Krzysztof Piątek took on England in Group I, Hertha's number 9 playing 76 minutes at Wembley in the 2-1 loss to the Three Lions. The evening was more successful for Mattéo Guendouzi and the French U21s, who qualified for the quarterfinals of the European Championship in Hungary and Slovenia, the 'Équipe tricolore' defeating Iceland 2-0 with the midfielder scoring the opening goal. The win sees France qualify from Group C in second place behind Denmark, where an all-Hertha duel against our Dutchmen Zeefuik and Dilrosun could await on 31st May.
| Date | Kick-off | Player | Fixture (Location) | Result |
| --- | --- | --- | --- | --- |
| 24.03.21 | 20:45 CET | Vladimír Darida | WCQ Estonia - Czech Republic (Tallinn) | 2-6 |
| 24.03.21 | 20:45 CET | Peter Pekarík | WCQ Cyprus - Slovakia (Strovolos) | 0-0 |
| 24.03.21 | 20:45 CET | Dedryck Boyata | WCQ Belgium - Wales (Heverlee) | 3-1 |
| 24.03.21 | 20:45 CET | Nemanja Radonjić | WCQ Serbia - Irleand (Belgrade) | 3-2 |
| 24.03.21 | 20:45 CET | Rune Jarstein | WCQ Gibraltar - Norway (Gibraltar) | 0-3 |
| 24.03.21 | 21:00 CET | Javairô Dilrosun, Deyovaisio Zeefuik | U21Euro Romania - Netherlands (Budapest) | 1-1 |
| 25.03.21 | 20:45 CET | Krzysztof Piątek | WCQ Hungary - Poland (Budapest) | 3-3 |
| 25.03.21 | 21:00 CET | Mattéo Guendouzi | U21Euro France - Denmark (Györ) | 0-1 |
| 26.03.21 | 11:00 CET | Santiago Ascacíbar | FR Japan U24 - Argentina U23 (Chōfu) | 0-1 |
| 27.03.21 | 18:00 CET | Rune Jarstein | WCQ Norway - Turkey (Málaga) | 0-3 |
| 27.03.21 | 20:45 CET | Nemanja Radonjić | WCQ Serbia - Portugal (Belgrad) | 2-2 |
| 27.03.21 | 20:45 CET | Dedryck Boyata | WCQ Czech Republic - Belgium (Prag) | 1-1 |
| 27.03.21 | 20:45 CET | Peter Pekarík | WCQ Sloakia - Malta (Trnava) | 2-2 |
| 27.03.21 | 21:00 CET | Javairô Dilrosun, Deyovaisio Zeefuik | U21Euro Germany - Netherlands (Székesfehérvár) | 1-1 |
| 28.03.21 | 20:45 CEST | Krzysztof Piątek | WCQ Poland - Andorra (Warsaw) | 3-0 |
| 28.03.21 | 21:00 CEST | Mattéo Guendouzi | U21Euro Russia - France (Szombathely) | 0-2 |
| 29.03.21 | 12:45 CEST | Santiago Ascacíbar | FR Japan U24 - Argentina U23 (Kitakyushu) | 3-0 |
| 30.03.21 | 18:00 CEST | Javairô Dilrosun, Deyovaisio Zeefuik | U21Euro Hungary - Netherlands (Székesfehérvár) | 6-1 |
| 30.03.21 | 18:00 CEST | Nemanja Radonjić | WCQ Azerbaijan - Serbia (Baku) | 1-2 |
| 30.03.21 | 20:45 CEST | Dedryck Boyata | WCQ Belgium - Belarus (Leuven) | 8-0 |
| 30.03.21 | 20:45 CEST | Rune Jarstein | WCQ Montenegro - Norway (Podgorica) | 0-1 |
| 30.03.21 | 20:45 CEST | Vladimír Darida | WCQ Wales - Czech Republic (Cardiff) | 1-0 |
| 30.03.21 | 20:45 CEST | Peter Pekarík | WCQ Slovakia - Russia (Trnava) | 2-1 |
| 31.03.21 | 18:00 CEST | Mattéo Guendouzi | U21Euro Iceland - France (Györ) | 0-2 |
| 31.03.21 | 20:45 CEST | Krzysztof Piątek | WCQ England - Poland (London) | 2-1 |