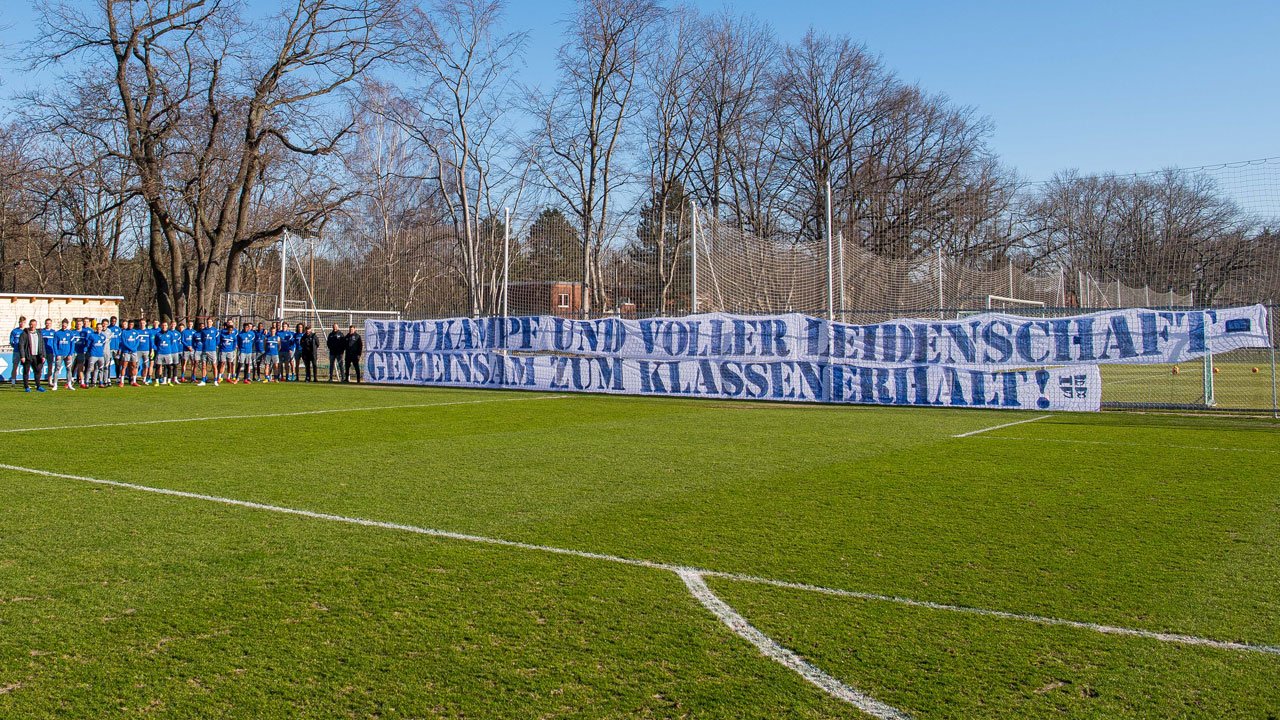 Fans
|
March 2, 2021, 05:10 PM
Together for Hertha!
At Hertha, we stick together, no matter how challenging the current situation may be. We are experiencing some extremely difficult setbacks on the pitch right now. We are in a relegation battle, no doubt about it – a task that will require every ounce of our efforts. The constant support from fans, club members and staff gives us the energy and belief we need to achieve our goal of staying in the Bundesliga!
The Herthaners' support will help us overcome this challenge with passion and team spirit. "We can sense the unconditional support and the irrepressible desire of our fans to help us change our fortunes on the pitch. In a situation like this, we grow closer together – that's outstanding. Our identity as a club gives us an extra boost to get through this situation and come out of it even stronger," said Carsten Schmidt, CEO. Let us pull closer together and fight for these wins! Together we are Hertha!