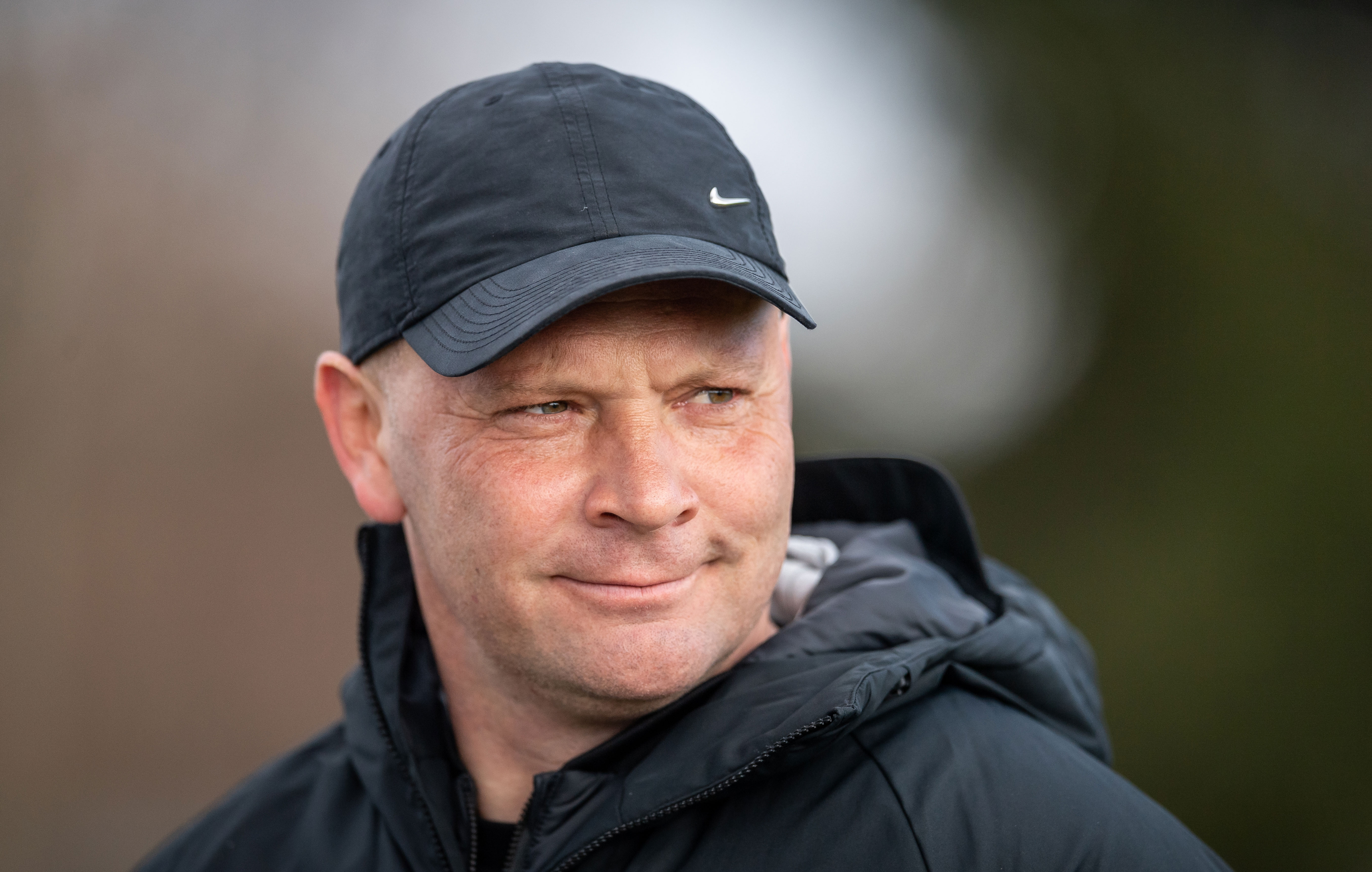 First team
|
April 19, 2021, 03:21 PM
"Our fate is in our own hands"
Pál Dárdai has experienced plenty of highs and lows during his many years at Hertha. Fights against relegation, European football, tears and triumphs, injuries and comebacks. The whole squad being in quarantine due to several Covid-19 infections, including the coach himself, is a completely new situation for the Hungarian, though. Thankfully, the club legend has only had mild symptoms so far and it wouldn't be Dárdai if he didn't roll up his sleeves and get on with it. "Currently, we can only stay at home, train there and not let our heads drop," said the 45-year-old. "We are now preparing for our own tournament. We need to win as many of our remaining six games left as we can. Our fate is in our own hands!" The coach spoke to the media on Monday about…
…his health and life at home: I'm okay right now. I had pains in my limbs which were a bit similar to what you get after a long day of sport. Monika unfortunately is doing worse – corona has affected her more. Bence is training in the garden and helping me around the house, but he's already sick of this situation as he's stuck at home with us for 14 days. The club are taking great care of us though, so I would like to thank everyone who has helped out. Being a part of the Hertha family certainly isn't bad. I'm sat at home right now, watching the lads' online training. I speak to 'Zecke' about 10 to 15 times a day on the phone too! One thing I thought was particularly nice was the amount of people in the area here (Westend) who want to help us out with shopping and food. There were some really nice gestures and we're so happy and settled here – even if we've got too much food at home now (grins).
…infections in the team: Everybody in the changing room is taking this virus very seriously, even before Rune's infection. For example, when I had a visit at home, it was mainly only outside on the terrace – the virus still got us though. The moment when I was told at training that Dodi Lukebakio and I had to stop was a very strange feeling. Dodi was just worried about his wife getting ill, while I was just concerned about who was going to take the game with 'Zecke' also not allowed to be there. We then had some positive conversations with Arne Friedrich, who is involved in almost every meeting and training session. He quickly said that he would take over for these three games.
Currently, we can only stay at home, train there and not let our heads drop. We are now preparing for our own tournament. We need to win as many of our remaining six games left as we can.
…working with Arne Friedrich: As a coach, it's really great to have a sporting director with the presence he has, who is always at training and close to the team. Arne is involved with the team on a day-to-day basis and knows exactly what we are doing as a coaching team and why. We don't always have the same opinion but an honest discussion with our sporting director always helps us! Arne has a lot of respect for every player and he lives and breathes Hertha BSC. Working with him is definitely enjoyable.
…important factors for a good end to the season: We are taking the online training very seriously together. Nevertheless, it can only partly replace our work done on the training ground. We will need to quickly back to 100% once we're allowed back on the pitch and we probably won't be able to avoid the odd injury here and there. We therefore need to be clever, look after our players and rotate them, although we can only think about that once we're all back together. We've got no excuses and looking for them won't help us either. It is what it is and we have to deal with that. There are rules which we need to follow and we will make the best of the situation. We will wait for our games and then get through it together! Once the quarantine period is over, the lads will be excited to be able to play football again. One thing is for sure though: we will need luck regarding injuries. We said during the winter that we didn't want to let go of any players because so many things could happen out of the blue this season. Now we're in a situation where we need everyone. It's not been easy to keep every single player happy so far, but now they can all show us why they should be playing!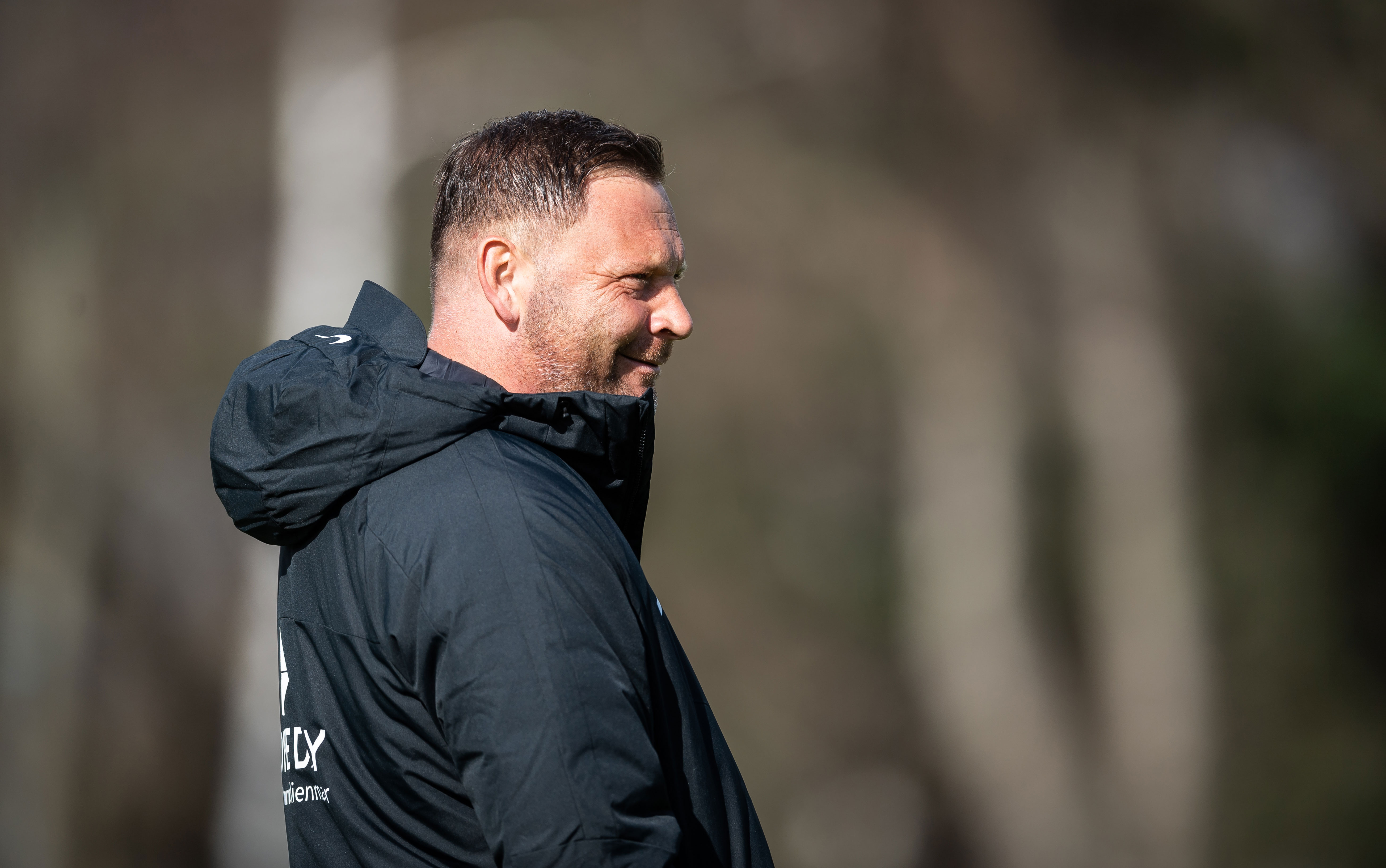 …the first online sessions: I think an experience like this can help the team spirit. We have experienced quite a few things over the past few months and there have been some improvements. I'm not concerned because I've seen how hard the lads are working at home. Currently, we can only stay at home, train there, get some fresh air on the balcony or terrace and above all not let our heads drop. This is preparation for our own tournament – we need to win as many of our remaining six games as we can.
…training plans during and after quarantine: We can work on each player's fitness levels, build up our strength and give some lads time for their minor injuries to heal. Then we will attack these three weeks head first. Sometimes it's better when you don't have time to think about things and just have to do them. Hertha have been able to give us great equipment to work with, so we can train and simulate plenty of things. The players who have a garden can even kick a ball around out there, which certainly won't hurt. We worked so much on tactics before this period, so the lads shouldn't forget anything!
…possible rotation: After these two weeks, it's going to be difficult to put out a team that can play 90 minutes without picking up any muscular injuries. We will have to plan our subs well and work out a way of preparing our players as best we can. One benefit is that our fitness coach Henrik Kuchno had a similar experience last year, dealt with it well and will have also learnt things from it. The lads came out of that situation well on that occasion so we know how we can improve on it. We could also simulate some exercises and drills at home if we are clever about it. Our fate is in our own hands!
We had a similar situation last year. The lads came out of that situation well on that occasion so we know how we can improve on it. Our fate is in our own hands!
…monitoring the competition: It's obviously a strange feeling just being able to watch for now. Psychologically it isn't good, but really I don't care what our opponents are doing. Aside from that, it's not always a bad thing to be the ones chasing the pack. Having nothing to lose is a psychological advantage. We will probably be second bottom, but then we'll have things in our own hands and need to win the games against the teams down there with us. And if we don't manage to do that, then we've got no one to blame but ourselves!