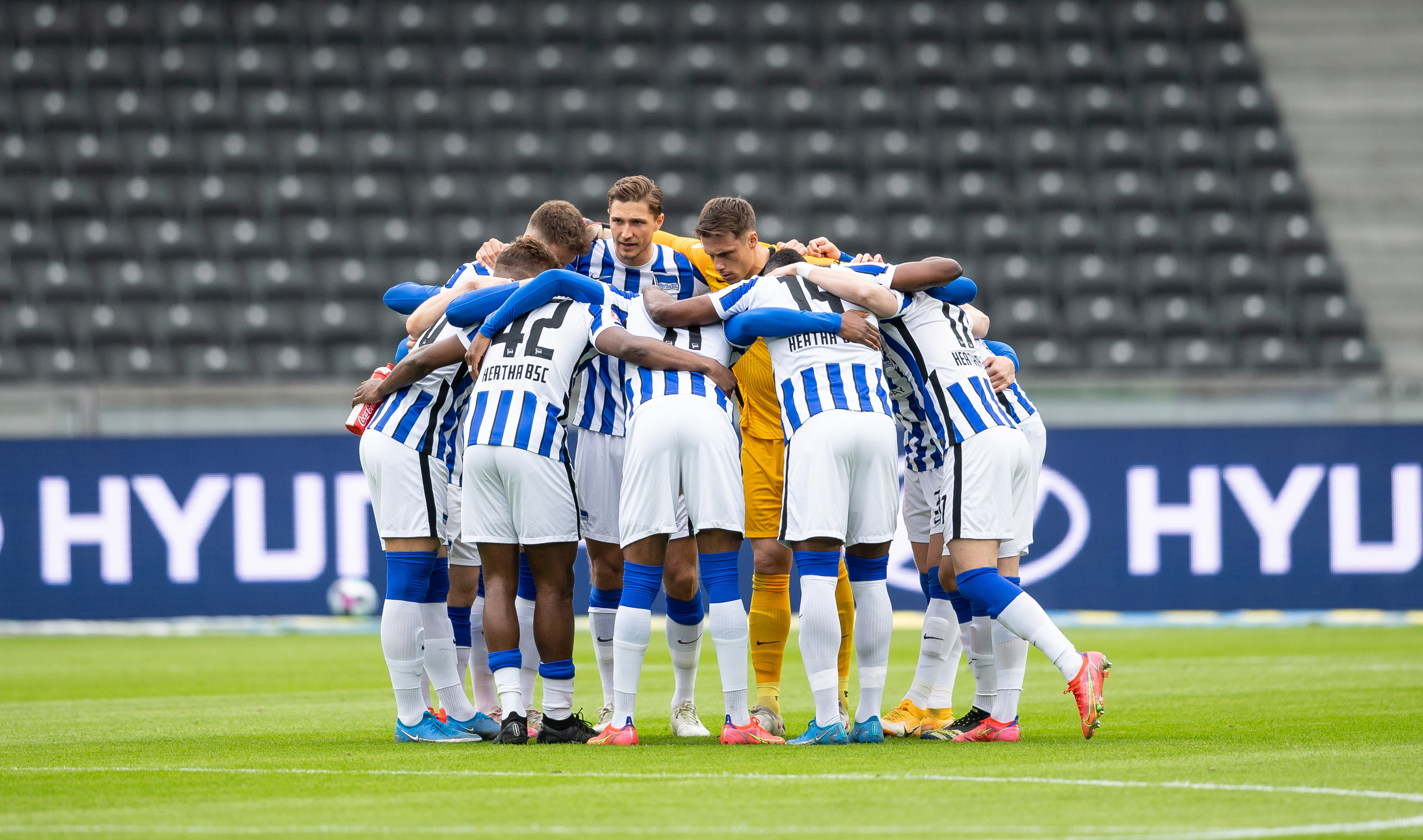 First team
|
April 22, 2021, 01:30 PM
Six games in 19 days
Our Herthaner have been quarantining at home for a week now, ploughing away with training via video call. Due to the current situation, the DFL was forced to rearrange our Bundesliga fixtures from matchdays 29 through 31. The new dates have now been announced. After a weekend off to start May, our boys will travel to face Mainz (03/05/21, 18:00 CEST) as the fight for survival gets back underway.
A match every three days
Our boys will then play two matches at the Olympiastadion within the space of six days. The first fixture is against Sport-Club Freiburg on Thursday evening (06/05/21, 18:30 CEST) before Arminia Bielefeld visit Berlin just three days later (09/05/21, 18:00 CEST). The match against Arminia had originally been scheduled for Friday evening. The second double gameweek in a row will also see the Old Lady take on already-relegated FC Schalke 04 on 12th May. Kick-off will be at 18:00 CEST. "We knew from the start that an intense program would await us. Now we have some certainty to our plans. We won't complain, we'll just take on the challenge of reaching our goals together! We are very grateful to the DFL for their good, transparent cooperation with us," said sporting director Arne Friedrich.
Usual kick-off times remain for final two matchdays
There has been no change to our final two fixtures of the campaign. We will play at home for the last time as we face 1. FC Köln on matchday 33 (15/05/21, 15:30 CEST). One week later, this challenging season will come to an end. We will play TSG Hoffenheim (22/05/21, 15:30 CEST) in the final match of the season, trying to end the year on a successful note.
Our new schedule
| | | | |
| --- | --- | --- | --- |
| Matchday | Date | KO time | Fixture |
| 29 | Mon, 03/05/21 | 18:00 CEST | 1. FSV Mainz 05 - Hertha BSC |
| 30 | Thur, 06/05/21 | 18:30 CEST | Hertha BSC - Sport-Club Freiburg |
| 32 | Sun, 09/05/21 | 18:00 CEST | Hertha BSC - DSC Arminia Bielefeld |
| 31 | Wed, 12/05/21 | 18:00 CEST | FC Schalke 04 - Hertha BSC |
| 33 | Sat, 15/05/21 | 15:30 CEST | Hertha BSC - 1. FC Köln |
| 34 | Sat, 22/05/21 | 15:30 CEST | TSG Hoffenheim - Hertha BSC |