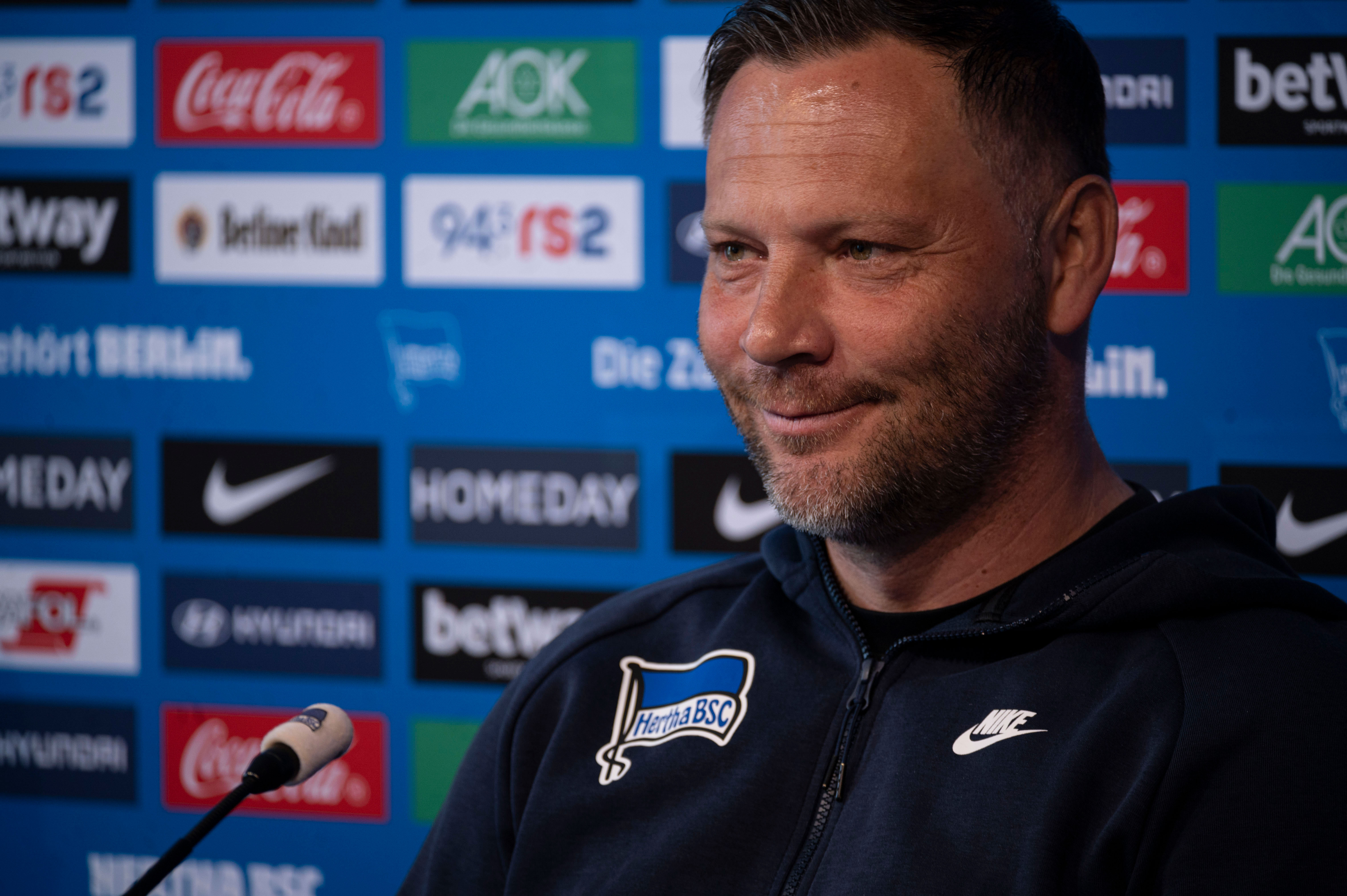 First team
|
May 5, 2021, 04:33 PM
"Final decisions over breakfast"
Arne Friedrich normally sits alongside Pál Dárdai in the media room for pre-match press conferences; together, they answer questions for the virtually assembled media. At this special time, however, the line-up looked a little different. On Wednesday, it was Alexander Schwolow representing the club alongside his coach – and not just because of the tight schedule. The goalkeeper arrived from upcoming opponents Sport-Club Freiburg last summer. Hertha will face Christian Streich's team at the Olympiastadion on Thursday (18:30 CEST). "Friendships count for nothing – I am more than eager to face my old club. We have to take on our situation with all we've got. For us it is all about getting three points," said the 28-year-old, leaving no room for sentimentality.
Our head coach summed up his thoughts in a similar fashion: "We want to pick up three points and we will send an offensive team out there onto the pitch. From the three games against Mainz, Freiburg and Schalke we have the goal of getting a minimum of four points. We've already got one important point but three more would be amazing. If not, life goes on. It wouldn't knock us off course," said the boss.
After the quarantine and an intense battle with Mainz, Dárdai will draw conclusions about the fitness of his players in the hours before the Freiburg game. "I will wait for my impressions from our final training session. I will have discussions and come to some final decisions over breakfast. I will have all the facts and opinions at that point and we will decide how to rotate. We will keep one eye on the clash with Bielefeld."