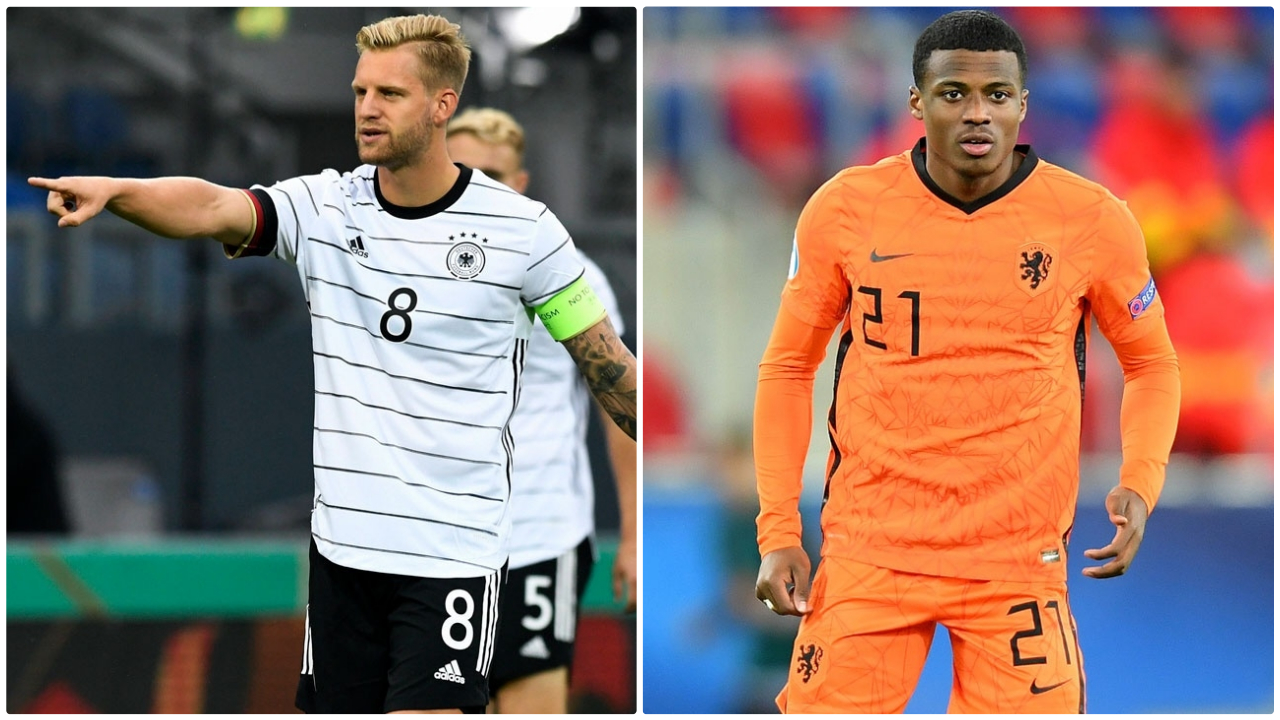 First team
|
May 31, 2021, 01:00 PM
Herthaner in action in EURO U21 finals
As most of the squad enjoy their end-of-season breaks, there is still work to be done for some Herthaner who will be in international action. As well as the European Championship, the finals of the U21 EUROS will also take place in Slovenia and Hungary. Due to the pandemic, the tournament was divided into two stages, the group stage being played in March. Hertha will be represented in the tournament, with Germany, France and the Netherlands squads having 'Old Lady' players. "The fact that our group made it to the Final Eight was already a great performance," said the Germany U21 head coach Stefan Kuntz after the group stage round. "Now it's just nice for me to see that the boys can compete at this level." The second phase of the tournament gets underway with the quarterfinals on Monday (31/05/21).
Arne Maier, who spent the last season on loan at Arminia Bielefeld and will return to the club after the summer break, is captain of the German squad. The midfielder suffered a minor injury in training last Wednesday but is nevertheless optimistic about the quarterfinal against Denmark on Monday (31/05/21, 21:00 CEST). "I took a knock in a one-on-one in training during the week, but I think I can play. There is a lot of anticipation, and the tension is building. It won't be easy against Denmark, but I believe that we will overcome the challenge as a team and take a step closer to the final," said the 22-year-old. As well as Maier, Javairô Dilrosun and the Netherlands are also aiming to reach the final, while club and country teammate Deyovaisio Zeefuik misses out due to not being fully fit. At 18:00 CEST on Monday, 'Jong Oranje' will face France in the quarterfinals. Mattéo Guendouzi, who represented France in the first phase, will not be in action due to a metatarsal fracture.
The semifinals will take place on 3rd June, with the final to be played three days later (06/06/21, 21:00 CEST) in Ljubljana, Slovenia.