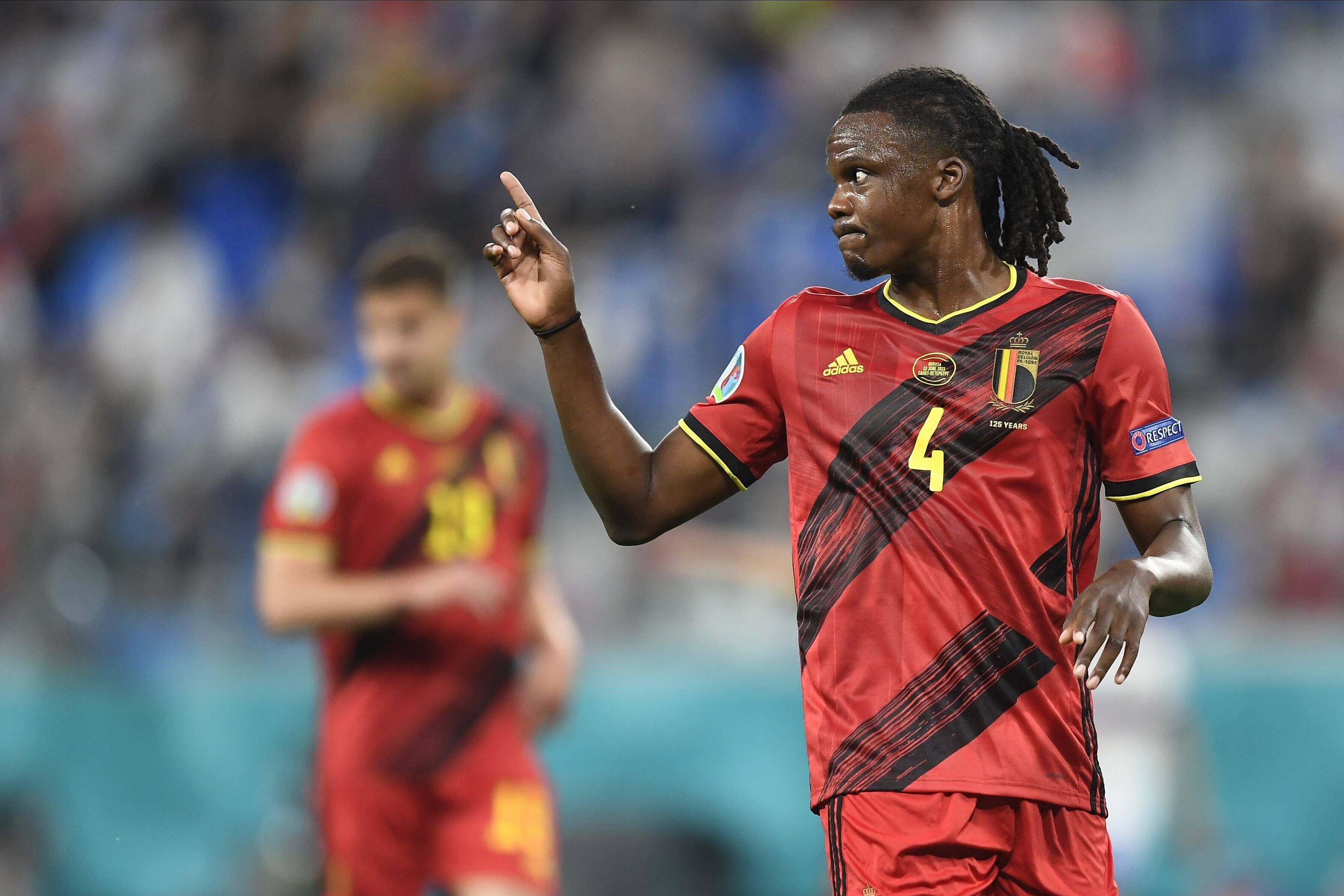 First team
|
June 13, 2021, 09:08 AM
Boyata wins after Eriksen shock
The start of the UEFA EURO 2020 tournament was not what any football fan had imagined. After Italy's 3-0 win over Turkey in Friday night's opener and the early 1-1 draw between Wales and Switzerland on Saturday, the encounter between Denmark and Finland was halted in the 43rd minute by a moment of shock as Christian Eriksen collapsed and received cardiac massage treatment from medical staff. After a 107-minute break in play, the game continued once Eriksen regained consciousness and became responsive. The game was continued as per the players' wish after speaking to their teammate in hospital.
Boyata plays 90 minutes as Belgium win comfortably
Overshadowed by the events earlier in the day, the other game in Group B took place in the evening in front of 26,264 spectators in St. Petersburg. Dedryck Boyata and Belgium enjoyed a perfect start to their campaign against Russia as Romelu Lukaku put the favourites ahead just 11 minutes into the game. Dortmund's Thomas Meunier (34'), and Romelu Lukaku again (88') scored the second and third goals in a comfortably 3-0 win. Hertha's 'Dedo' played the full 90 minutes, keeping a clean sheet along with his colleagues at the back and impressed with a challenge success rate of 75 percent. The win takes Belgium to top of the group ahead of Finland.
Other Herthaner's in international action this week
On Monday (15 June), the other two Herthaner at the tournament will begin their EURO campaign. Czech Republic captain Vladimír Darida will lead his team out in Group D against Scotland (15:00 CEST) before Slovakia and Peter Pekarík take on Poland in St. Petersburg (18:00). On the following day, Omar Alderete is set to be in action. Our defender in the Paraguay national team will face Bolivia in Goiania, Brazil at 02:00 CEST on 15 June.
All games involving Hertha players at a glance:
| | | | | |
| --- | --- | --- | --- | --- |
| Date | Time | Player | Fixture (location) | Result |
| Fri 12 June | 21:00 CEST | Dedryck Boyata | EURO: Belgium - Russia (St. Petersburg) | 3-0 |
| Mon 14 June | 15:00 CEST | Vladimír Darida | EURO: Scotland -Czech Republic (Glasgow) | |
| Mon 14 June | 18:00 CEST | Peter Pekarík | EURO: Poland - Slovakia (St. Petersburg) | |
| Tue 15 June | 02:00 CEST | Omar Alderete | Copa America: Paraguay - Bolivia (Goiania) | |
| Thu 17 June | 18:00 CEST | Dedryck Boyata | EURO: Denmark - Belgium (Copenhagen) | |
| Fri 18 June | 15:00 CEST | Peter Pekarík | EURO: Sweden - Slovakia (St. Petersburg) | |
| Fri 18 June | 18:00 CEST | Vladimír Darida | EURO: Croatia -Czech Republic (Glasgow) | |
| Mon 21 June | 21:00 CEST | Dedryck Boyata | EURO: Finland - Belgium (St. Petersburg) | |
| Tue 22 June | 02:00 CEST | Omar Alderete | Copa America: Argentina - Paraguay (Brasilia) | |
| Tue 22 June | 21:00 CEST | Vladimír Darida | EURO: Czech Republic - England (London) | |
| Wed 23 June | 18:00 CEST | Peter Pekarík | EURO: Slovakia - Spain (Seville) | |
| Fri 25 June | 02:00 CEST | Omar Alderete | Copa America: Chile - Paraguay (Brasilia) | |
| Tue 29 June | 02:00 CEST | Omar Alderete | Copa America: Uruguay - Paraguay (Rio de Janeiro) | |