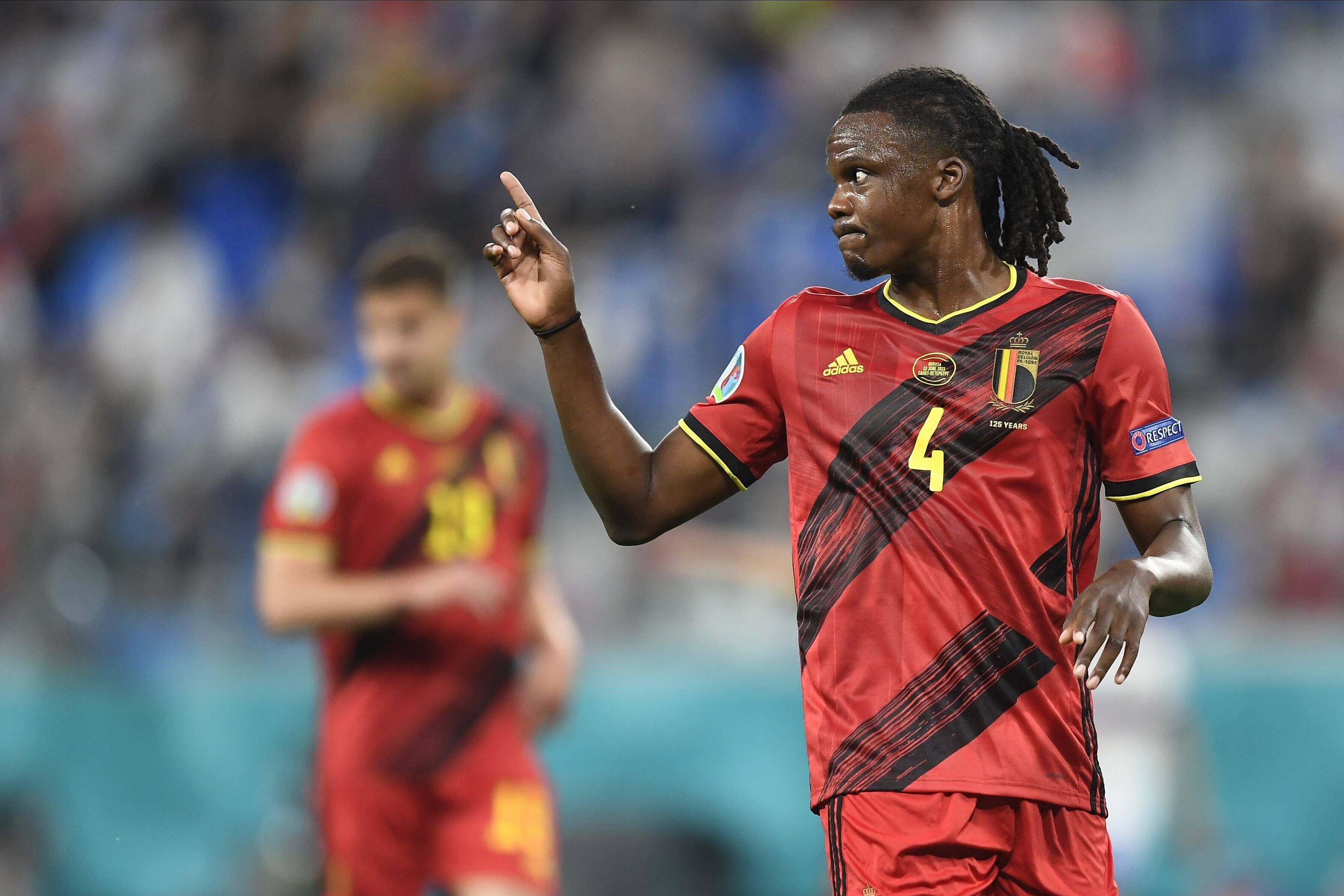 First team
|
June 28, 2021, 09:38 AM
Two Herthaner through to EURO quarterfinals
The knockout stages of the UEFA EURO 2020 witnessed its first upset, as the Czech Republic beat favourites Netherlands 2-0 in the round of 16. The 1988 European champions started well, but the Czechs were able to keep the scores deadlocked going into the break. Captain Vladimír Darida missed the match through injury. After the change of ends, a red card for Matthijs de Ligt (55') tipped the balance of the game into the Czechs favour. Tomáš Holeš headed home the opener off a corner (68') before Leverkusen's Patrik Schick added a second in the 80th minute. On Saturday (03/07/21), Darida and his teammates will face Denmark in the quarterfinals in Baku.
Boyata and Belgium see off the defending champions
Dedryck Boyata and Belgium are also through to the quarterfinals. Thorgan Hazard's long-range strike was the winner for Belgium, as they knocked out defending champions Portugal (1-0). After a quiet first half with Hazard's goal the only highlight, Cristiano Ronaldo and Portugal upped the pressure in the second half. Belgium's defence withstood the pressure, and even got some help from the post as Raphaël Guerreiro was denied by the woodwork in the 83rd minute. Boyata was an unused substitute for the match. "Next round, here we come. Congratulations to the team," was what Dedo posted on his Instagram after the game. Belgium's next game will be against Italy in Munich on Friday (02/07/21).
Alderete already through - final group stage game against Uruguay
In their third group game at Copa América, Paraguay beat Chile (2-0) to reach the quarterfinals with a game to spare. Their final Group A game is against Uruguay on Tuesday, 29th June at 02:00 CEST. Paraguay's final position in the group will affect who their opponents could be in the next round. Currently, the side sit in second place with six points from three games. A point against Uruguay would mean that Paraguay can avoid facing Brazil in the next round. The quarterfinal ties will be played from 2nd to 4th July.
An overview of all Hertha players' fixtures at the EUROs:
| | | | | |
| --- | --- | --- | --- | --- |
| Date | Time | Player | Fixture (location) | Result |
| Fri., 12.06.21 | 21:00 CEST | Dedryck Boyata | EUROs: Belgium - Russia (St. Petersburg) | 3-0 |
| Mon., 14.06.21 | 15:00 CEST | Vladimír Darida | EUROs: Scotland - Czech Republic (Glasgow) | 0-2 |
| Mon., 14.06.21 | 18:00 CEST | Peter Pekarík | EUROs: Poland - Slovakia (St. Petersburg) | 1-2 |
| Tue., 15.06.21 | 02:00 CEST | Omar Alderete | CA: Paraguay - Bolivia (Goiania) | 3-1 |
| Thu., 17.06.21 | 18:00 CEST | Dedryck Boyata | EUROs: Denmark - Belgium (Copenhagen) | 1-2 |
| Fri., 18.06.21 | 15:00 CEST | Peter Pekarík | EUROs: Sweden - Slovakia (St. Petersburg) | 1-0 |
| Fri., 18.06.21 | 18:00 CEST | Vladimír Darida | EUROs: Croatia - Czech Republic (Glasgow) | 1-1 |
| Mon., 21.06.21 | 21:00 CEST | Dedryck Boyata | EUROs: Finland - Belgium (St. Petersburg) | 0-2 |
| Tue., 22.06.21 | 02:00 CEST | Omar Alderete | CA: Argentina - Paraguay (Brasilia) | 1:0 |
| Tue., 22.06.21 | 21:00 CEST | Vladimír Darida | EUROs: Czech Republic - England (London) | 0-1 |
| Wed., 23.06.21 | 18:00 CEST | Peter Pekarík | EUROs: Slovakia - Spain (Seville) | 0-5 |
| Fri., 25.06.21 | 02:00 CEST | Omar Alderete | CA: Chile - Paraguay (Brasilia) | 0-2 |
| Sun., 27.06.21 | 18:00 CEST | Vladimír Darida | EUROs: Netherlands - Czech Republic (Budapest) | 0-2 |
| Sun., 27.06.21 | 21:00 CEST | Dedryck Boyata | EUROs: Belgium - Portugal (Seville) | 1-0 |
| Tue., 29.06.21 | 02:00 CEST | Omar Alderete | CA: Uruguay - Paraguay (Rio de Janeiro) | |
| Fri., 02.07.21 | 21:00 CEST | Dedryck Boyata | EUROs: Belgium - Italy (Munich) | |
| Sat., 03.07.21 | 18:00 CEST | Vladimír Darida | EUROs: Czech Republic - Denmark (Baku) | |