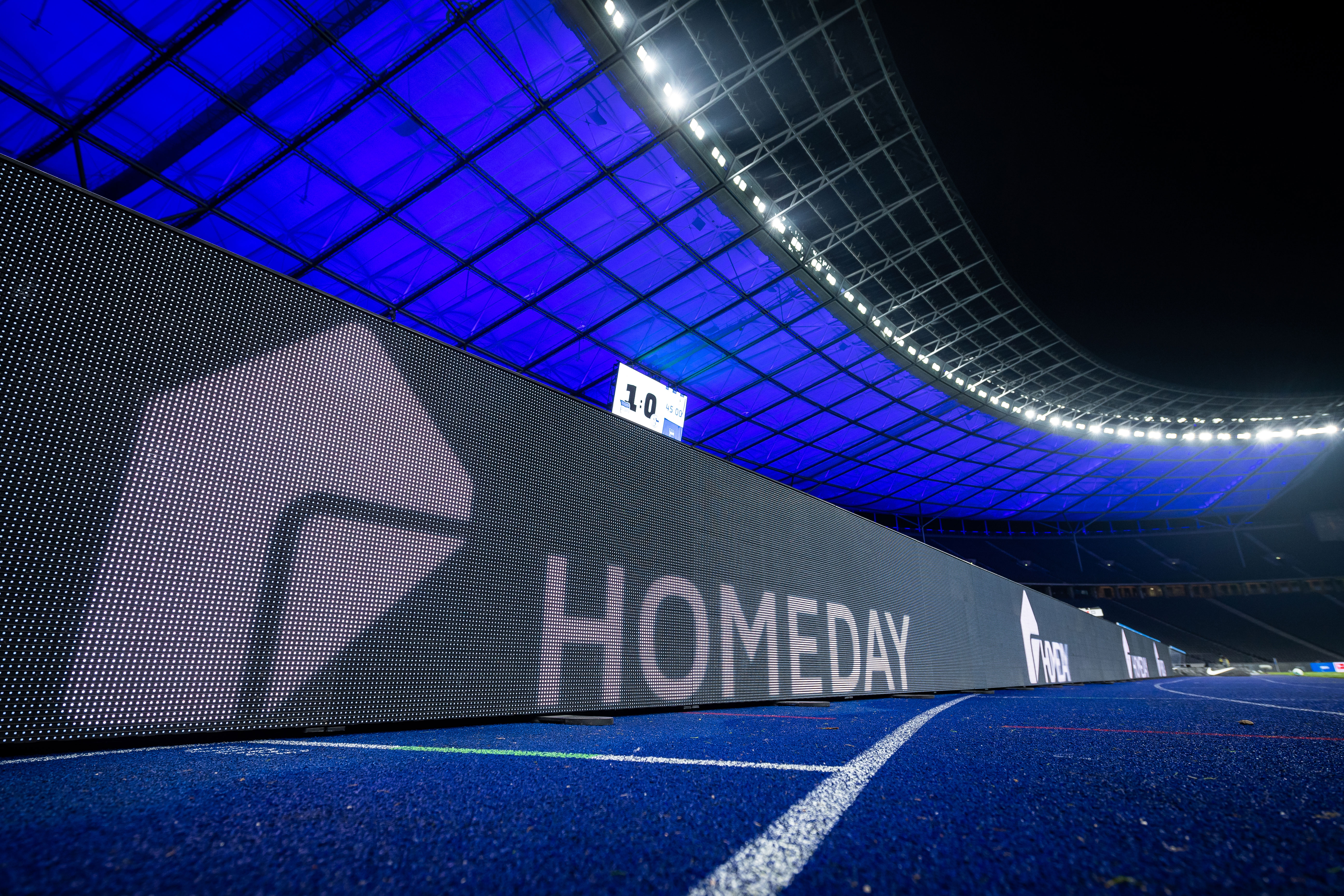 Business
|
June 29, 2021, 12:00 PM
Homeday become an exclusive partner of Hertha BSC
Homeday, a real estate company active across the whole of Germany, will also be partnered with Hertha BSC for the 2021/22 season. After previously being the club's main sponsor, they will now become an exclusive partner as planned.
"Being Hertha BSC's main club sponsor was really enjoyable for us. It was an intense time, off the pitch too. We came up with several initiatives together and achieved a lot, which is why we're really pleased to remain a partner of Hertha BSC in the future too," said Dmitri Uvarovski, co-founder and CMO of Homeday.
"Homeday and Hertha BSC have been a great fit since day one. Both of us represent the future of Berlin. We're really pleased that we will continue working together as originally planned. Our communication has always been full of trust and fair. We're certain that we'll continue to come up with more successful ideas together," commented Hertha CEO Carsten Schmidt.
A successful partnership and social commitment
Homeday became the club's official main sponsor after the winter break until the end of the 2020/21 season, for 22 games in total. One key part of the cooperation was the social commitment. As part of that, the #GemeinsamHertha and #FürBerlin campaigns were started, which managed to raise €135,000 for five different social initiatives in Berlin. On top of that, Homeday also helped out five further Berlin establishments that were badly affected by the pandemic. Their #Heimsupport campaign helped raise awareness and they also donated €20,000 to these five establishments.