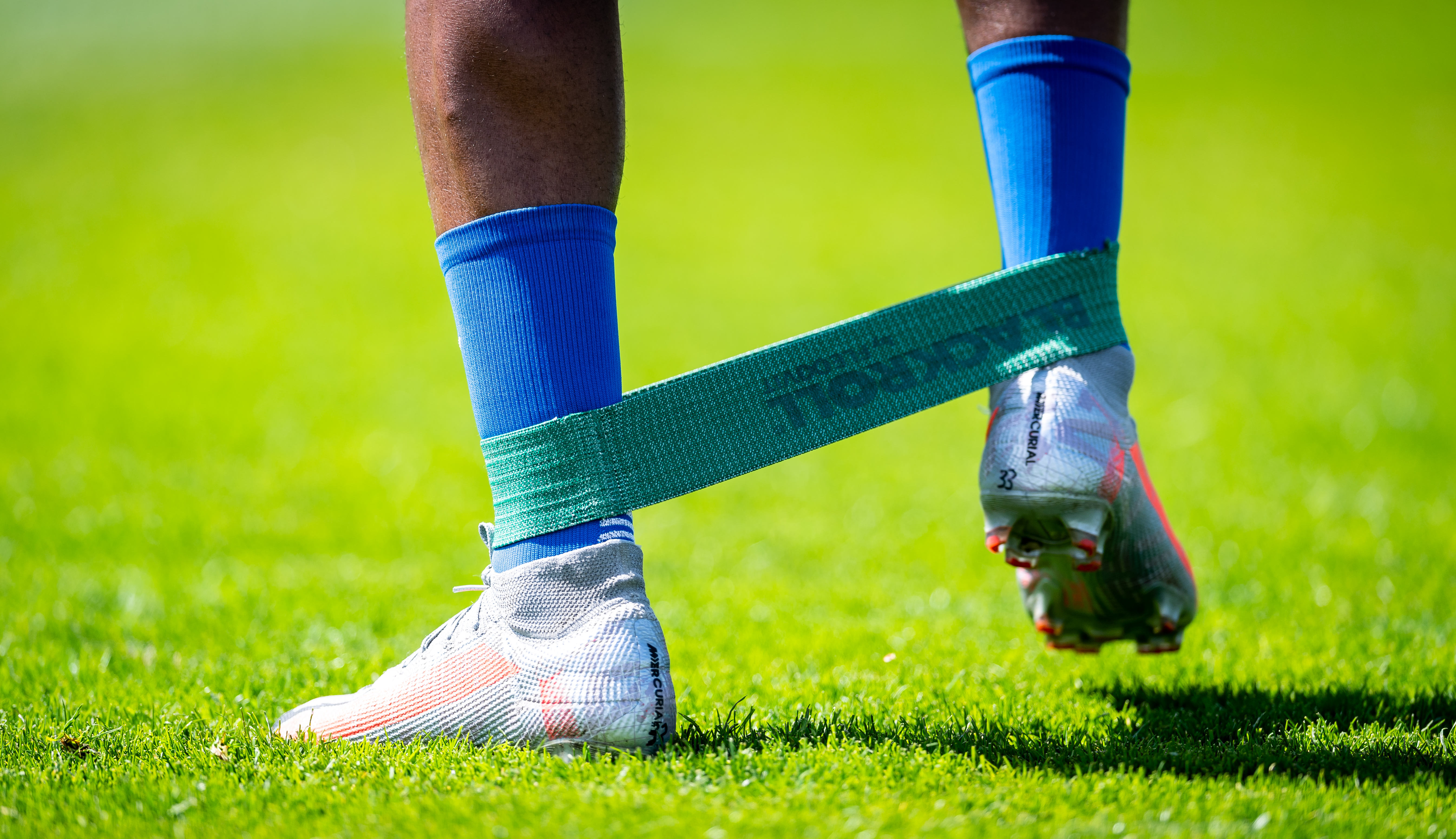 First team
|
June 12, 2021, 03:00 PM
Hertha's summer schedule
After a 2020/21 season that has been challenging and energy-sapping in equal measure, the Hertha players are currently taking a well-earned summer break to recharge their batteries. However, the new campaign is just around the corner and planning is in full swing - with the first important dates now confirmed. On 28th and 29th June, the team will begin their pre-season with internal performance tests. On Wednesday (30/06/21, 15:00 CEST), head coach Pál Dárdai will lead his troop in the first training session of the new season at the Hanns-Braun-Platz. Whether spectators will be allowed at the session is currently still being clarified and an announcement will be made as soon as a decision becomes clear.
Two training camps and four friendlies
Just one day after the opening session on the grass, the squad will head to Neuruppin, where they will stay from 1st to 7th July. The team will play two friendlies during this time. On 1st July (18:00 CEST, tickets available to pre-order via email to k.legde@schwarz-rot-neustadt.de), Hertha will face sixth-division side SV Schwarz-Rote Neustadt/Dosse before a match against fifth-division MSV Neuruppin on 7th July (15:30 CEST, tickets available to pre-order via email to info@msv-neuruppin.de). Both matches will take place at the Volksparkstadion Neuruppin. Three days after returning home, Hertha will face fourth-division SV Babelsberg 03 on Saturday, 10th July (15:30 CEST). A total of 1,000 fans will be permitted to attend the game, which will be held at the Karl-Liebknecht-Stadion (Karl-Liebknecht-Straße 90, 14482 Potsdam). All ticketing and accreditation inquiries should be directed to SV Babelsberg 03.
Hertha's next friendly will be against Hannover 96 in Berlin on 14th July at 15:00 CEST. A location for the match has yet to be announced. The Herthaner will then travel to Austria at the end of the month for a second training camp in Leogang from 25th July to 1st August.
Schedule announcement on 25th June – DFB-Pokal draw on 4th July
The new season officially begins on the first weekend in August (06/08 - 09/08) with the 1st round of the DFB-Pokal. Hertha's opponents will be revealed in the draw on 4th July (18:30 CEST). One week later, the 59th Bundesliga season will get underway with the opening match on 13th August. The fixture schedule will be published on 25th June.
Dates of friendly matches will be announced as soon as the corresponding scheduling has been completed.
Summer schedule at a glance
| | | |
| --- | --- | --- |
| Date | Time | Event |
| Fri., 25.06.21 | | Bundesliga 2021/22 schedule announcement |
| Mon., 28.06.21 & Tue., 29.06.21 | | Internal performance tests |
| Wed., 30.06.21 | 15:00 CEST | First outdoor training session |
| Thu., 01.07. - Wed., 07.07.21 | | Training camp in Neuruppin |
| Thu. 01.07.21 | 18:30 CEST | Friendly vs. SV Schwarz-Rot Neustadt/Dosse |
| Sun., 04.07.21 | 18:30 CEST | DFB-Pokal first-round draw |
| Wed. 07.07.21 | 15:30 CEST | Friendly vs. MSV Neuruppin |
| Sa. 10.07.21 | 15:30 CEST | Friendly vs. SV Babelsberg 03 |
| | | |
| --- | --- | --- |
| Wed. 14.07.21 | 15:00 CEST | Friendly vs. Hannover 96 |
| Sun., 25.07. - Sun., 01.08.21 | | Training camp in Leogang |
| Fri., 06.08. - Mon., 09.08.21 | | DFB-Pokal first round |
| Fri., 13.08. - Sun., 15.08.21 | | Bundesliga matchday 1 |