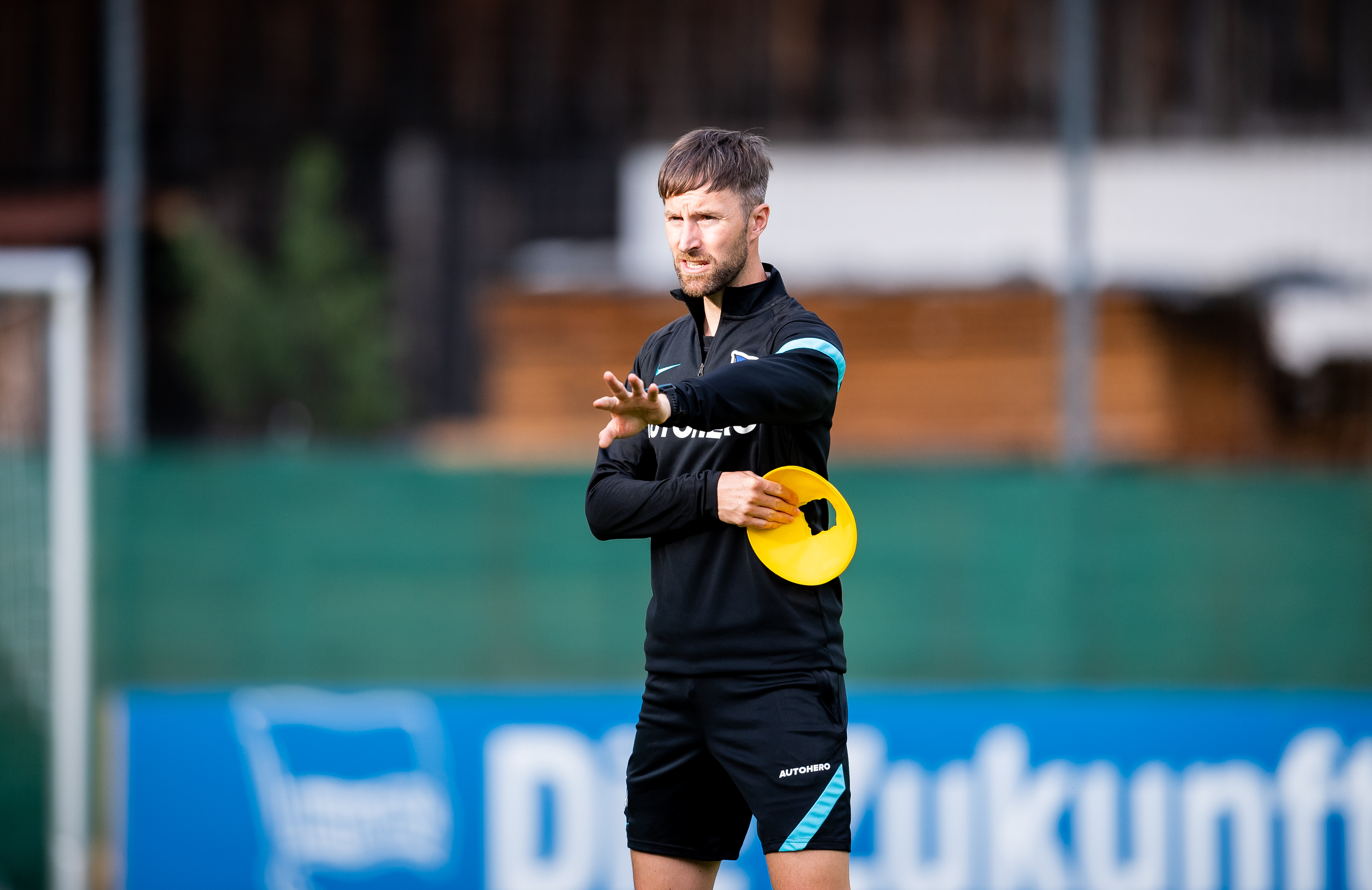 First team
|
July 28, 2021, 10:25 AM
Getting fit again
Now and again, Dedryck Boyata and Vladimír Darida look over at their teammates wishing they could be with them, even if not all drills look all that fun. Instead of training with the team, the duo is working individually after playing at EURO 2020. After returning on Sunday, Boyata and Darida are spending their time with fitness coach Hendrik Vieth. They completed performance tests on Monday morning. "The lads know the majority of tests they have to complete. The results are important so that we can know what level they are at and what we can do with them in training," explained Vieth.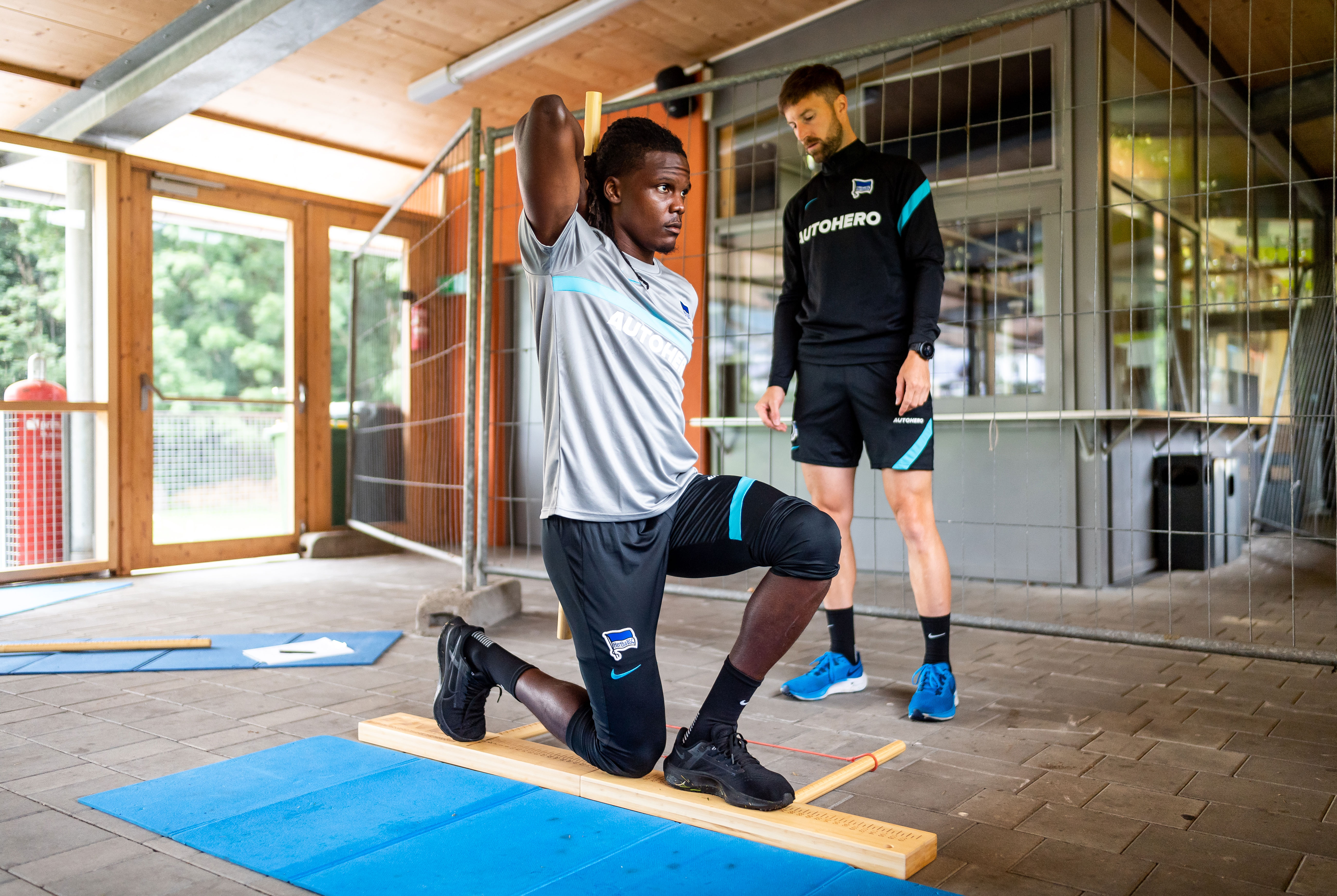 Our fitness coach will spend this week working with the duo on special exercises to get their fitness up to scratch. "By doing this, we want to get both players back to their normal workload, but by also being careful and increasing things slowly," revealed Vieth. "I feel really fit and I feel better with every session", commented Darida, who retired from international duty after his Czech Republic side lost to Denmark in the quarterfinals at EURO 2020. Both Herthaner know they have to be patient though. "Being a little bit behind after three weeks on holiday is normal, but we're in good hands with Hendrik," reported Boyata, who also exited the tournament at the same stage, losing to eventual winners Italy. Peter Pekarík was another Herthaner on international duty at the EUROs, although his Slovakia side went out in the groups, meaning he came back earlier than those two and has already joined team training.
Of the three fitness coaches (Vieth, Henrik Kuchno and Markus Högl), Vieth is the one responsible for rehabilitation too, making him the first coach to work with players when they return to the training ground after an injury. Thanks to the 37-year-old, the Hertha players are in a good state during pre-season. If things continue to go well, Boyata and Darida may well be able to feature in one of the friendlies against Liverpool (Thursday), Al-Hilal Riad (Friday) or Gaziantep FK (Saturday). Pál Dárdai would certainly be pleased if that is the case.