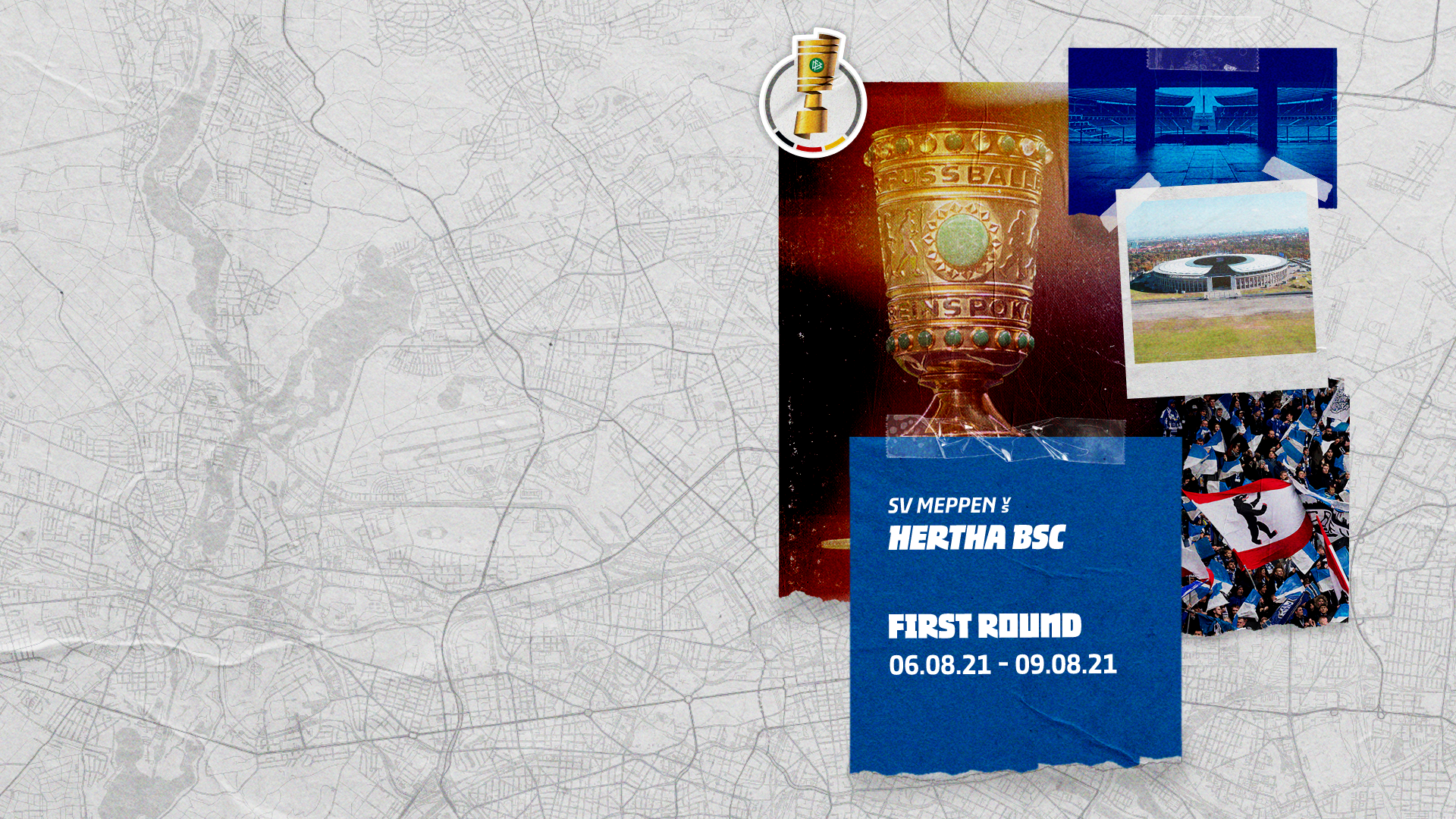 First team
|
July 4, 2021, 06:12 PM
A trip to Meppen in the Pokal
2021/22 will see the 79th DFB-Pokal take place and Hertha will face SV Meppen in the first round. Pál Dárdai commented: "I'm happy that we're facing a professional team. I prefer to play them. We will travel to their place full of respect. We'll need to prepare well and turn up with the right attitude. It's also nice that two teams who play in blue and white will face off."
The fixture against the side from the third tier will take place between 6th and 9th August, a week before the new Bundesliga season kicks off. The 36 sides from the first two tiers plus the four-best 3. Liga teams have qualified, as well as the 21 winners of Germany's regional cups, plus the three best teams from Bavaria, North Rhine-Westphalia and Lower Saxony that hadn't already qualified.
One 'neutral' team
This year, there was one unusual thing about the draw. One neutral team was drawn against VfB Stuttgart. That is because there is some uncertainty as to which side will play from Berlin. BFC Dynamo won the Berlin Cup and were due to enter the competition, however an unnamed side has put in an appeal to the DFB, so a decision will be made on this at a later date.
The exact dates and times for the first-round games will be announced 10-12 days after the draw at the earliest. The second round will take place between 26th-27th October, while the final will be held in our Olympiastadion on 21st May 2022.