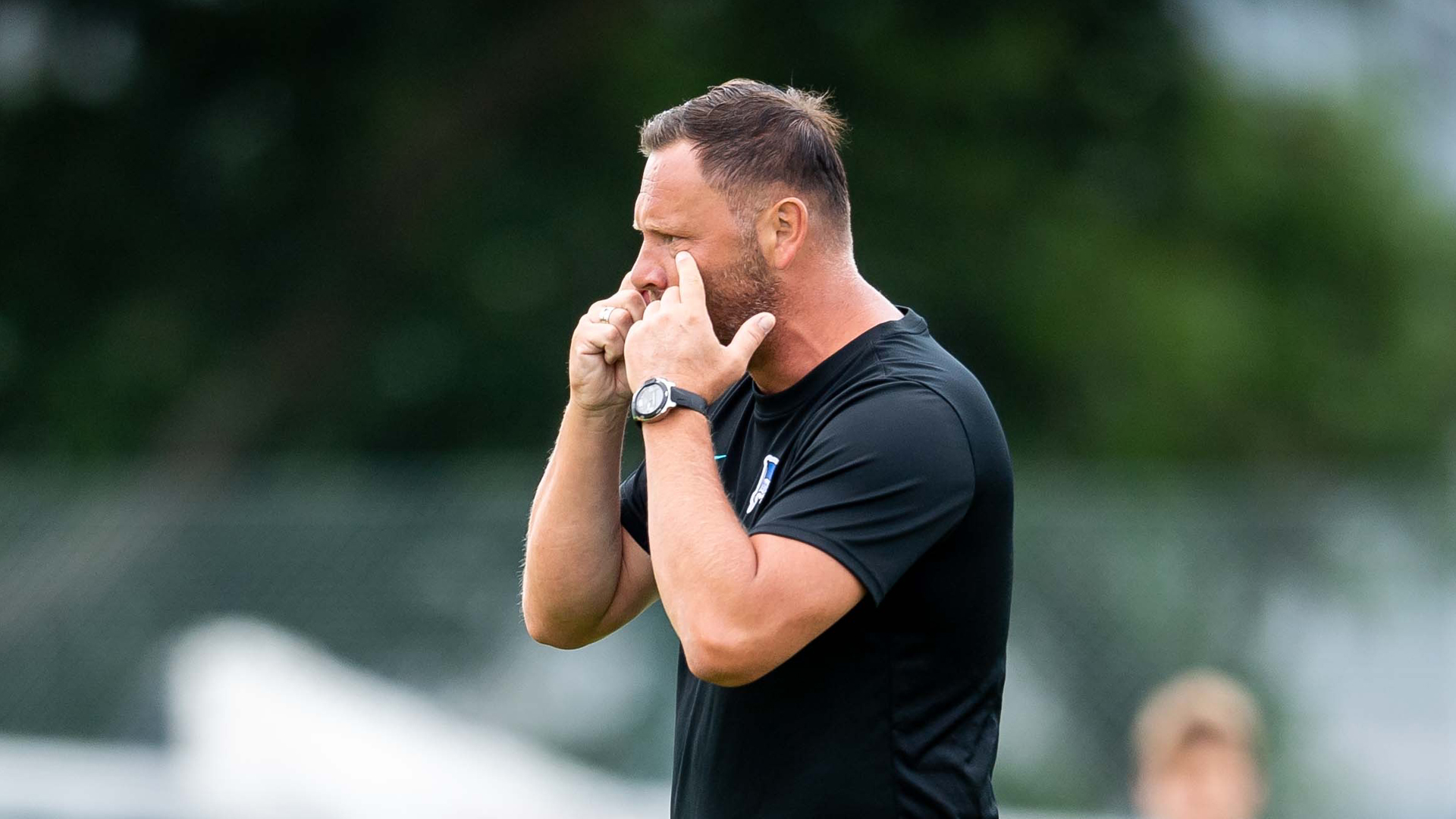 First team
|
July 19, 2021, 05:32 PM
Training, friendly, training camp
Slowly but surely, pre-season preparations are entering the home stretch. Two weeks remain before the first regular week of training starts in the build-up to the season opener in Meppen. One of these weeks will be at home in Berlin while the other will take place in Leogang, Austria. The first match of the season is against third-tier SV Meppen in the first round of the DFB-Pokal on 8th August at 15:30 CEST. Pál Dárdai is very satisfied with the work of his players over the summer and has focused sessions recently on game structure, pressing, and ensuring the basics are perfect ahead of the 2021/22 season. This focus will be broadened this week with new content added: "We haven't done any sessions aimed at fast, dynamic play yet so that's what is next. We want to make sure we stay fresh and ready," explained the head coach.
We haven't done any sessions aimed at fast, dynamic play yet so that's what is next. We want to make sure we stay fresh and ready.
In the first session of two on Monday, the ball was in use in the majority of exercises as the boys were put through their paces. "Strength and endurance exercises are a part of training that has to be done, but it's always more fun when a ball in involved in the sessions," said Davie Selke. The hard work lasted for around 90 minutes at the Hanns-Braun-Stadion, with the coaches demanding maximum concentration, effort, and focus in the exercises. Dárdai, Admir Hamzagić and 'Zecke' Neuendorf repeatedly intervened, interrupted, and had certain moves repeated in the sun. In the afternoon, however, the ball was put to one side and the Hertha players worked indoors instead of out on the pitch.
While Jhon Córdoba was missing as planned, a very familiar face was back - that of Peter Pekarík following his contract extension. After warming up with the rest of the team, the Slovakia international went off to complete an individual session under the guidance of fitness coach Hendrik Vieth. "I'm fit and ready to give it my all again. I want to help the team with my experience and always be there when I'm needed," said the 34-year-old.
Pekarík and his teammates will continue with a double session on Tuesday. The 104-time international will be introduced to full team training step by step. On Wednesday, the Hertha players will train once before playing a friendly against VfB Lübeck in the early evening. On Thursday and Friday, further training sessions are scheduled before Pál Dárdai and the squad set off for Austria on Sunday after having Saturday off.