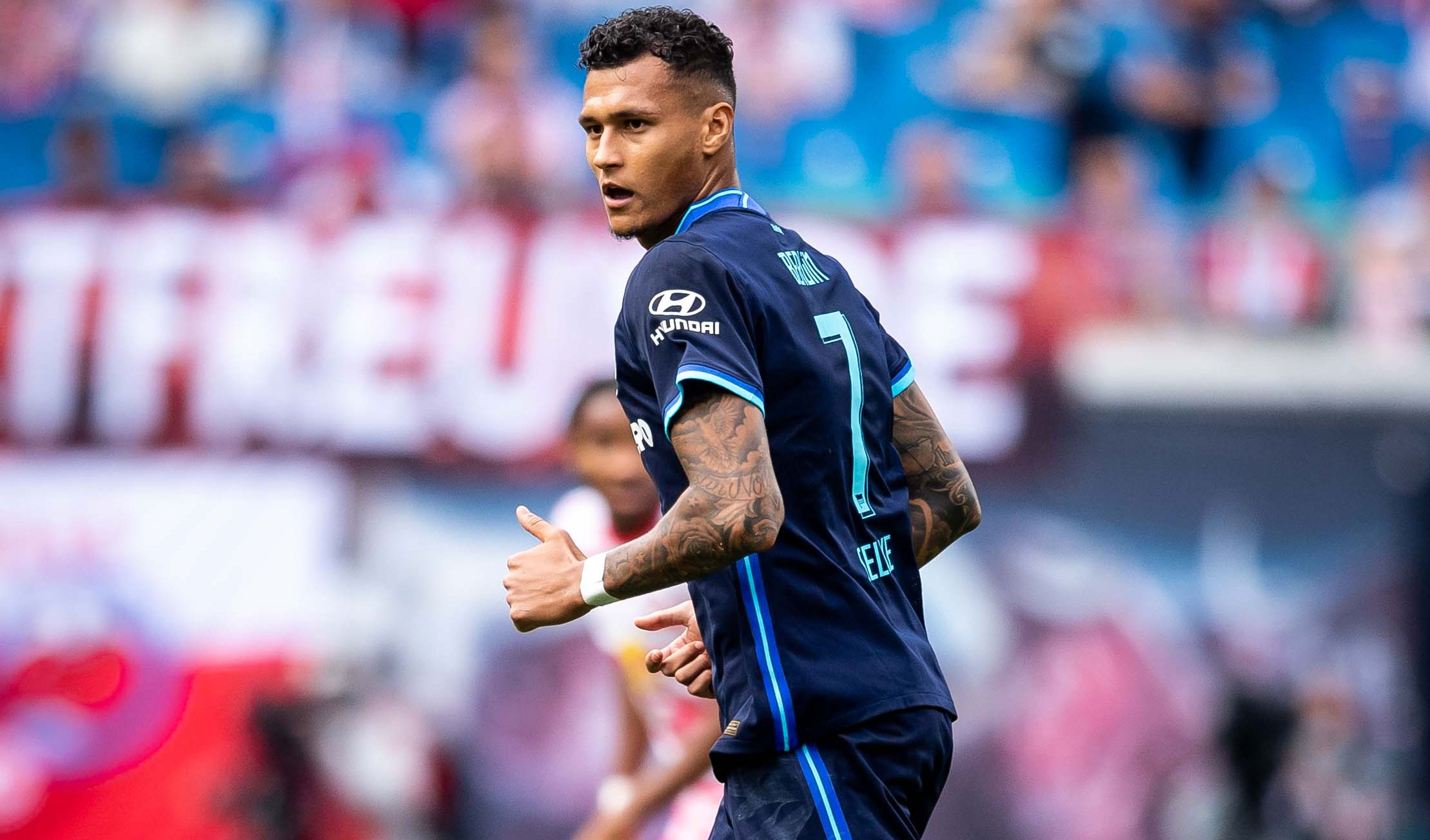 First team
|
September 25, 2021, 05:51 PM
"Not good enough in every aspect"
Six goals conceded following six points from the last two games – the Hertha fans bore witness to a heavy defeat at the hands of RB Leipzig. "It's difficult to find the right words. It wasn't good enough in every aspect, from the back to the front. It was a day to forget," said Davie Selke. The attacker did not want to hear criticism of the coaching staff, rather shouldered the responsibility as a part of the squad. "We need to apologise to our fans." herthabsc.com has the statement from the game here.
Davie Selke: "It was a rubbish day. It's difficult to find the right words for it and I don't want to use any clichés. We were a step too late everywhere and gave so many cheap goals away. In every aspect, from back to the front, it wasn't good enough. We also need to apologise to our fans, who travelled all the way here and made a great noise – on behalf of the whole squad, sorry for this, it should never happen. I'm going to put my phone in a drawer and reflect on our performance for a couple of days, before we get back to work. The responsibility for this defeat definitely doesn't lie with the coaching staff, so I don't want to hear or read anything like that – we threw it away on the pitch ourselves. Now we need the calmness and experience of Pál and his team. They will know what's best for the team. After the Bayern game we came closer together and I'm sure that it will happen again now."
Krzysztof Piątek: "It's not easy to say anything about this game right away. It was disappointing, not okay and we need to work on a number of things. I'm obviously happy to be back with the team after a long absence. Four and a half months out was a really long time. It will take more time for me to get up to full speed. Our full focus must now be on Freiburg – we need to use this week of training well and do everything we can to give our fans three points."