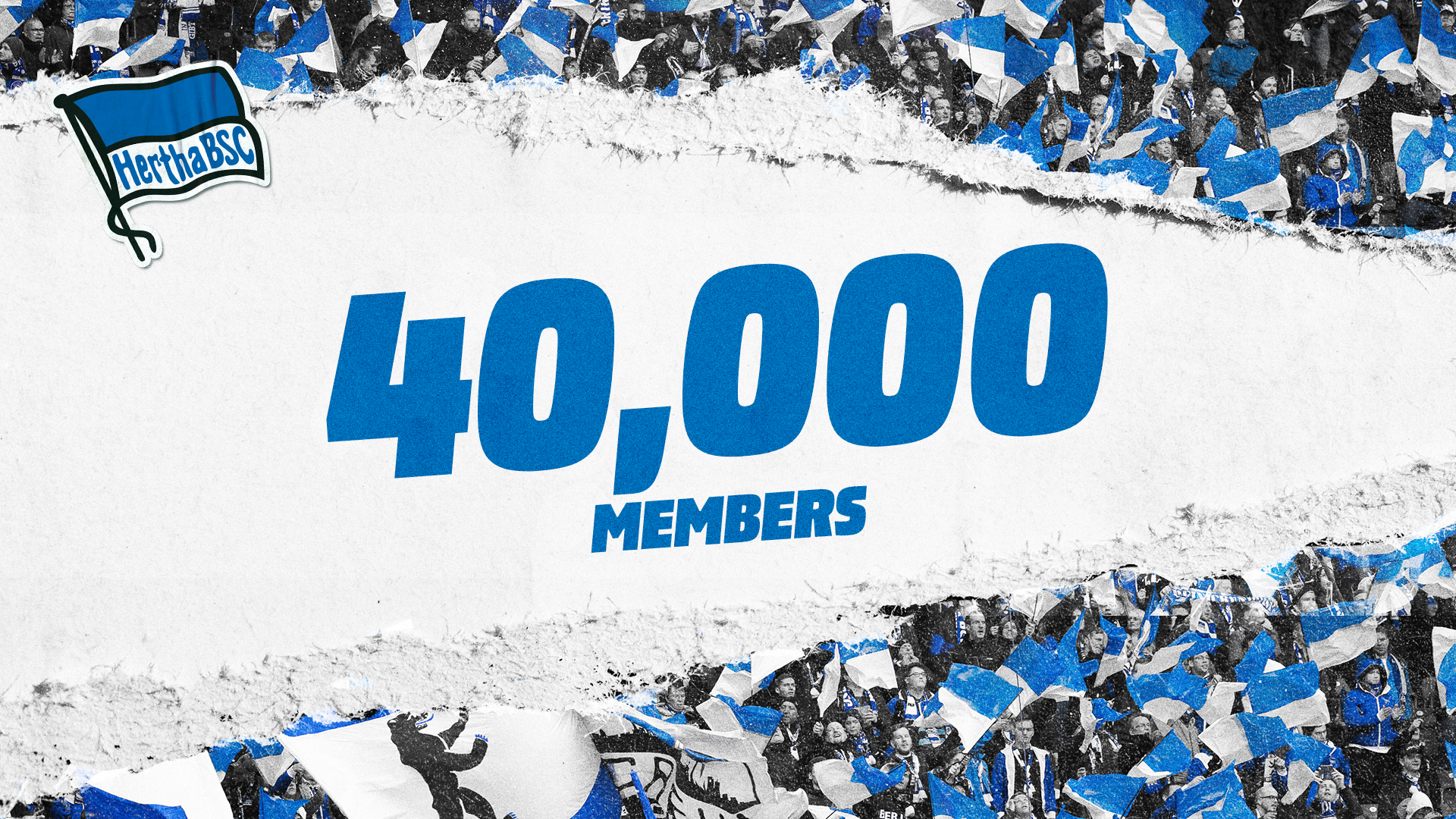 Members
|
November 25, 2021, 10:41 AM
Hertha welcome 40,000th club member
In difficult times, the Hertha family is sticking together. This week, we welcomed our 40,000th club member. "We're really pleased about it. Hertha BSC stands for Berlin and the city's diversity, and our members represent Hertha BSC. This growth shows that the path Hertha have taken – by not just focusing on sport but also living up to their social responsibility – has been well accepted by members and fans," said a pleased Werner Gegenbauer, the club's president.
Despite challenging moments on the pitch in recent months, the 'Old Lady' have managed to encourage more fans to officially commit to being a member of our club. Those members will not just benefit from ticket offers and deals in the club shop, but they are also allowed a voice at the annual general meetings, where they can ask questions about the future of the club. As a club for the whole of Berlin, we're particularly happy that new members come from all districts of the capital. Hertha BSC wants to appeal to all Berliners with our club values and offer a sporting home to them. Our aim is to continue to grow and to further intensify our connection and closeness with our fans and members

Do you want to become a member too? Follow this link!