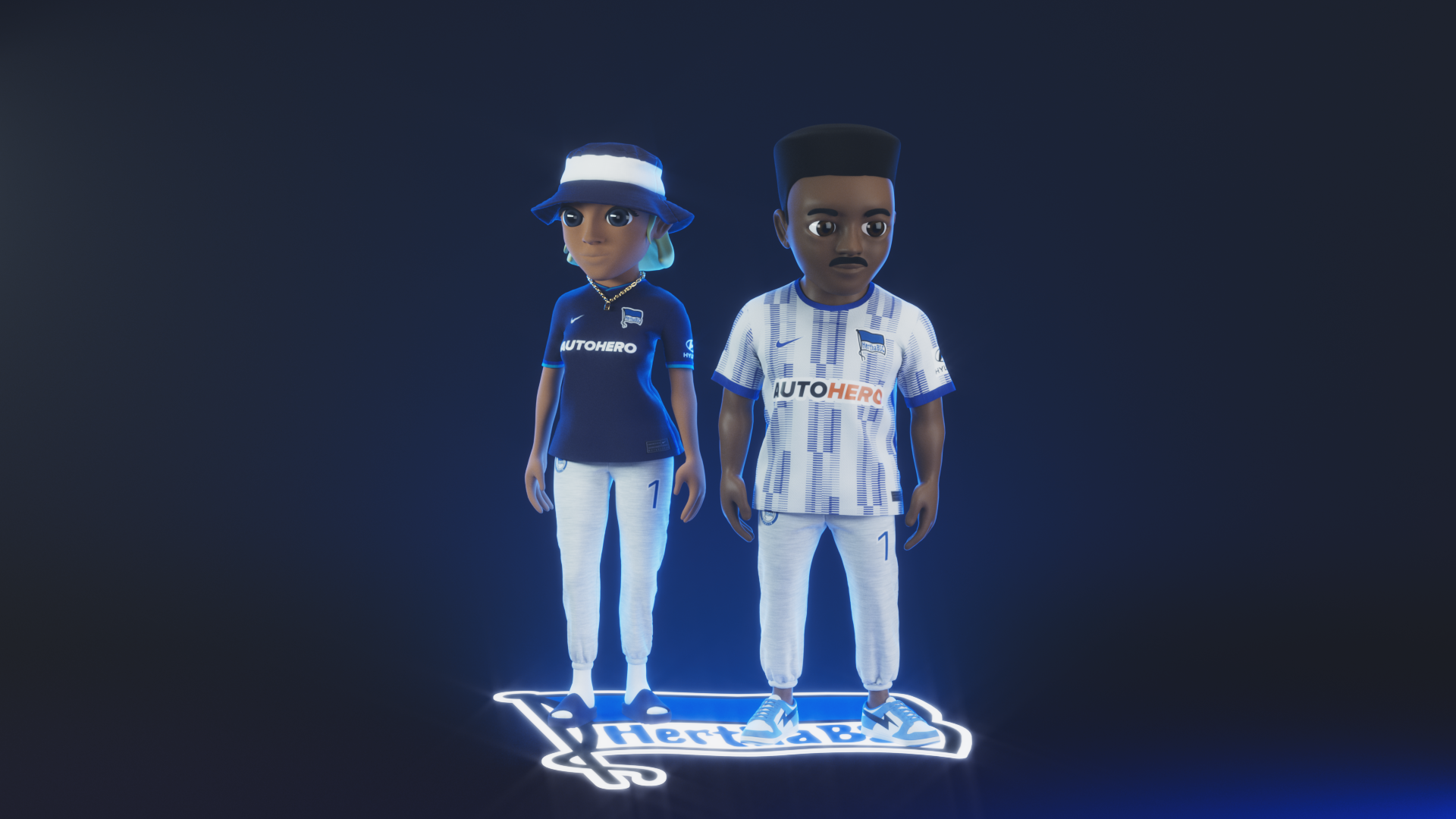 Business
|
May 4, 2022, 01:00 PM
Digital jersey collection for Hertha fans
Ahead of the finale of the 2021/22 season, Hertha BSC have announced a digital jersey collection for fans in partnership with The Football Club (TFC), becoming one of the first Bundesliga clubs to offer such a collection. From 20:30 CEST on Thursday 5th May, all fans have the chance to secure "duffle-bags" – unique packages of three jerseys – in the TFC Marketplace!
Expanding our offer step by step
Start-up company TFC are experts in offering virtual goods, and combine these with a football management game. Paul Keuter, executive board member, is looking forward to the release: "We are looking to pursue a long-term strategy in the web3 area, not just to keep the club up to date with modern digital developments, but also to make Hertha BSC a key player in the field. We want to create new offers for our fans, and develop our club's digital business model." Keuter also expects positive things from the partnership: "In TFC, we have found a partner who share our values and live for sustainability, working with the Flow-Blockchain system, one of the most CO2-neutral Blockchains in the world. We want to expand our offer together, step by step," said the 47-year-old. Ante Kristo, CEO of TFC, said: "We're delighted to have secured this partnership with the 'Old Lady', one of the most tradition-rich clubs in the Bundesliga. The club has recognised the potential of new technologies, so we are stepping into the web3 world together."
How will it work?
Anyone who signs up to TFC's free-to-play app will create a personalised 3D avatar, and can upgrade their avatar with Blockchain-based Hertha outfits and other special fan pieces. By nominating their favourite Herthaner on Bundesliga matchdays, they will collect points to add to their overall ranking, and show their love for the Blue-Whites on the football management game.