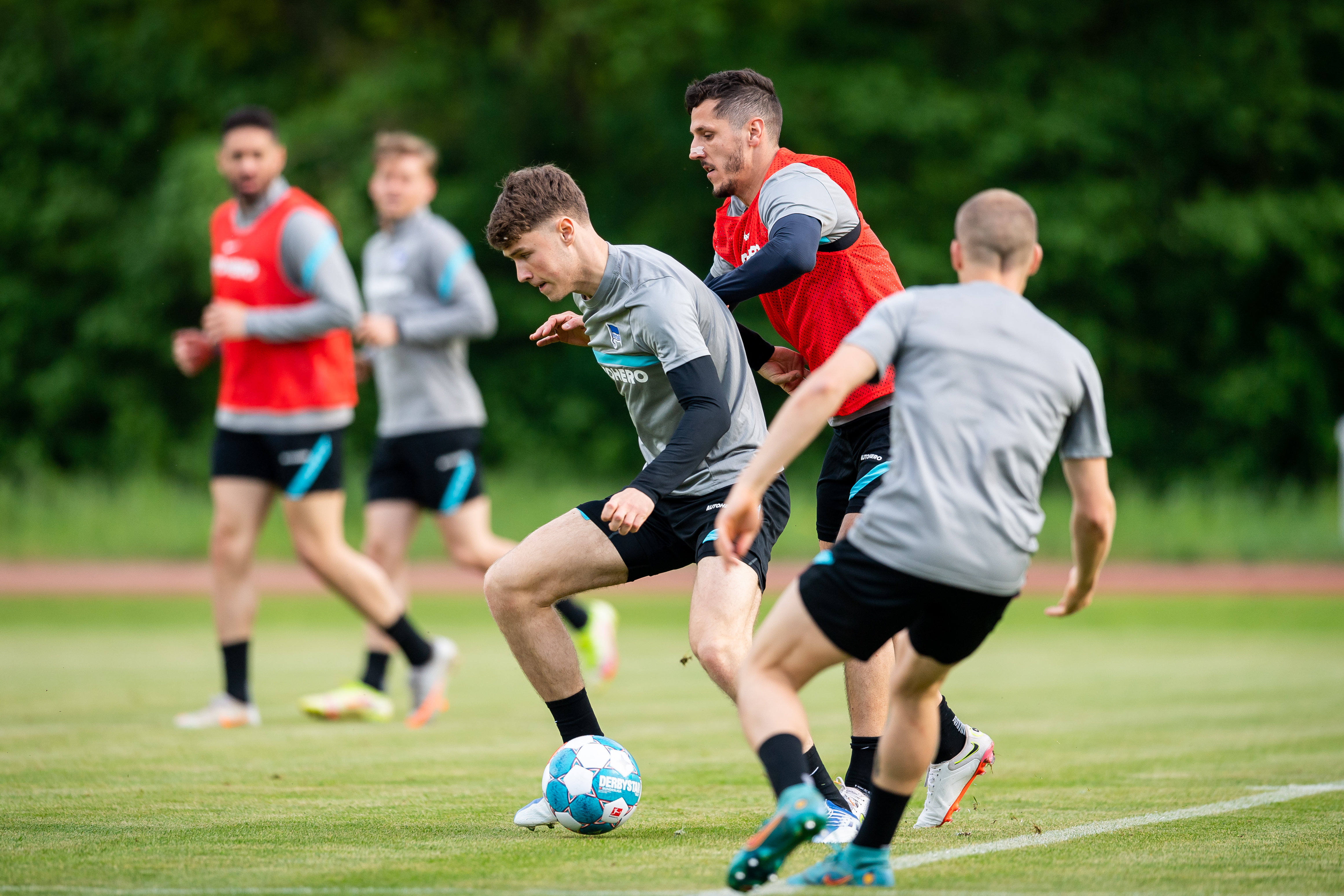 First team
|
May 17, 2022, 06:25 PM
Focused on the challenge ahead
On Tuesday, Hertha BSC arrived in Kienbaum, located around 40km east of Berlin. Head coach Felix Magath and his team will stay at the Olympic and Paralympic training centre in order to prepare for the upcoming relegation play-off against Hamburger SV (19th and 23rd May, both at 20:30 CEST). The training centre, where athletes from the former East Germany once trained, will provide the ideal setting for our team. The Old Lady will be looking to gather all their strength in order to be able to be successful in their two-legged relegation play-off and stay in the Bundesliga.
Using the time together
After the first training sessions this week took place on the Schenckendorffplatz, our team picked up where they left off upon arriving in Kienbaum. In addition to training on the pitch, the team will also have discussions and video analysis sessions, while also taking the time to recover. "We want to be together, in order to focus on ourselves," said Magath. On Thursday, Hertha will travel back to Berlin in order to leave it all out on the pitch of the Olympiastadion.