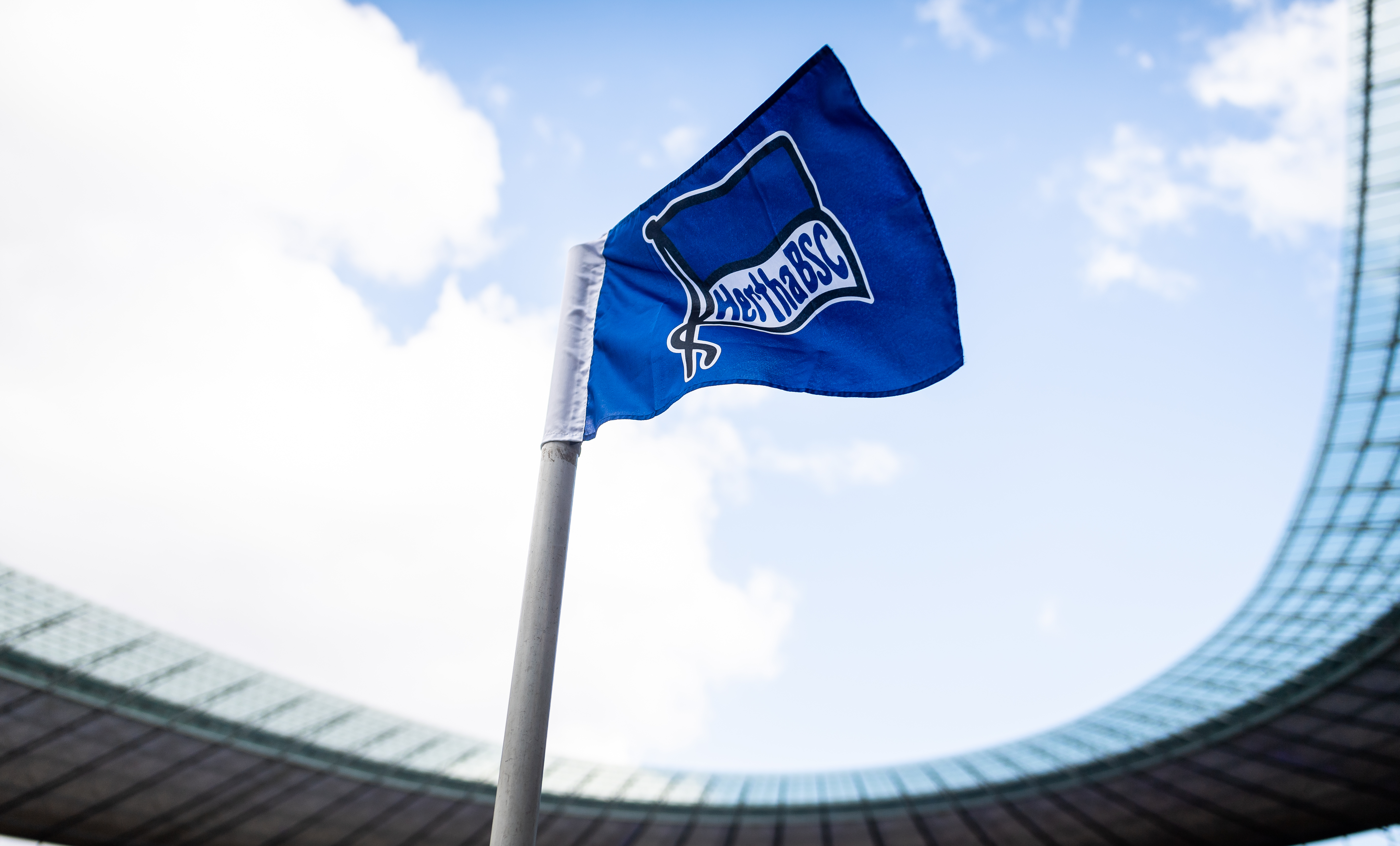 First team
|
June 17, 2022, 12:00 PM
A Berlin derby to start the season!
The schedule for the new Bundesliga season has been released, and Hertha's Bundesliga season kicks off with a real cracker! Matchday 1 sees the Blue-Whites travel to Köpenick to face 1. FC Union in a Berlin derby. It's a game we all look forward to, and ticket information for the game will come as soon as it is available.
Against BVB on matchday 4 – Bayern visit in November
We will then welcome Europa League champions Eintracht Frankfurt to the Olympiastadion for our first home game of the campaign. The second home game of 2022/23 is also fireworks guaranteed, as Borussia Dortmund visit the capital. FC Bayern will also come to Berlin in the first half of the season, as Hertha host the champions on matchday 13.
A busy start to 2023 – including the second derby
The 2022/23 campaign is a different one to normal, as the FIFA World Cup is taking place mid-season, from November 21st. This means there will only be 15 Bundesliga games before an extended winter break kicks off – the final home game of 2022 will see 1. FC Köln visit the Olympiastadion. The new year will start with matchday 16, where a three-game week will see Hertha face VfL Bochum followed by VfL Wolfsburg, before FCU visit the Olympiastadion on matchday 18.
Our 2022/23 season:
| | | |
| --- | --- | --- |
| Matchday | Date | Fixture |
| 1 | 06.-07.08.22 | 1. FC Union - Hertha BSC |
| 2 | 12.-14.08.22 | Hertha BSC - Eintracht Frankfurt |
| 3 | 19.-21.08.22 | Borussia Mönchengladbach - Hertha BSC |
| 4 | 26.-28.08.22 | Hertha BSC - Borussia Dortmund |
| 5 | 02.-04.09.22 | FC Augsburg - Hertha BSC |
| 6 | 09.-11.09.22 | Hertha BSC - Bayer 04 Leverkusen |
| 7 | 16.-18.09.22 | FSV Mainz 05 - Hertha BSC |
| 8 | 30.09.-02.10.22 | Hertha BSC - TSG Hoffenheim |
| 9 | 07.-09.10.22 | Hertha BSC - Sport-Club Freiburg |
| 10 | 14.-16.10.22 | RB Leipzig - Hertha BSC |
| 11 | 21.-23.10.22 | Hertha BSC - FC Schalke 04 |
| 12 | 28.-30.10.22 | SV Werder Bremen - Hertha BSC |
| 13 | 04.-06.11.22 | Hertha BSC - FC Bayern München |
| 14 | 08.-09.11.22 | VfB Stuttgart - Hertha BSC |
| 15 | 11.-13.11.22 | Hertha BSC - 1. FC Köln |
| 16 | 20.-22.01.23 | VfL Bochum - Hertha BSC |
| 17 | 24.-25.01.23 | Hertha BSC - VfL Wolfsburg |
| 18 | 27.-29.01.23 | Hertha BSC - 1. FC Union |
| 19 | 03.-05.02.23 | Eintracht Frankfurt - Hertha BSC |
| 20 | 10.-12.02.23 | Hertha BSC - Borussia Mönchengladbach |
| 21 | 17.-19.02.23 | Borussia Dortmund - Hertha BSC |
| 22 | 24.-26.02.23 | Hertha BSC - FC Augsburg |
| 23 | 03.-05.03.23 | Bayer Leverkusen - Hertha BSC |
| 24 | 10.-12.03.23 | Hertha BSC - FSV Mainz 05 |
| 25 | 17.-19.03.23 | TSG Hoffenheim - Hertha BSC |
| 26 | 31.03.-02.04.23 | Sport-Club Freiburg - Hertha BSC |
| 27 | 08.-09.04.23 | Hertha BSC - RB Leipzig |
| 28 | 14.-16.04.23 | FC Schalke 04 - Hertha BSC |
| 29 | 21.-23.04.23 | Hertha BSC - SV Werder Bremen |
| 30 | 28.-30.04.23 | FC Bayern München - Hertha BSC |
| 31 | 05.-07.05.23 | Hertha BSC - VfB Stuttgart |
| 32 | 12.-14.05.23 | 1. FC Köln - Hertha BSC |
| 33 | 19.-21.05.23 | Hertha BSC - VfL Bochum |
| 34 | 27.05.23 | VfL Wolfsburg - Hertha BSC |