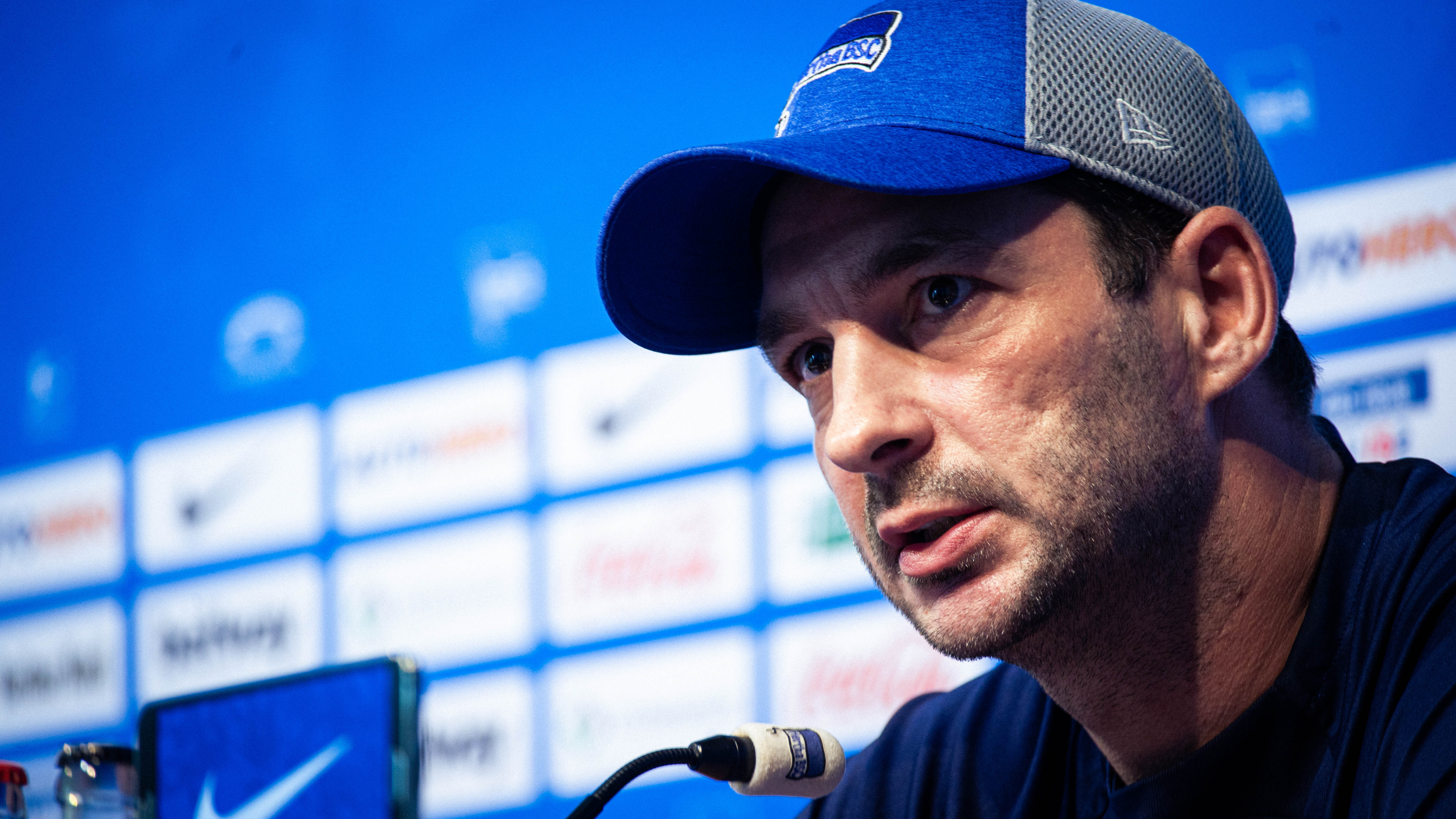 First team
|
August 17, 2022, 03:50 PM
"Be dangerous in the final third"
Every matchday in the Bundesliga provides a new challenge for head coach Sandro Schwarz. He always has to look at which players are available, what kind of tactical approach will be best against the opponents and what he needs to work on in training along with his coaching team. The boss spoke to the media about all this on Wednesday before the match against Borussia Mönchengladbach on Friday night (19/8/22, 20:30 CEST). "Unlike our last two opponents, Borussia play with a back-four and like to have the ball, whilst they have some good footballers in their ranks," summed up the Mainz-born coach. "We will need to defend well, be active and be dangerous in the final third – that will be important," stressed the 43-year-old. herthabsc.com has summarised Schwarz's quotes. He discussed…
…the approach for Friday:
Sandro Schwarz: Unlike our last two opponents, Borussia play with a back-four and like to have the ball, whilst they have some good footballers in their ranks. As a result, we will have to adjust our pressing and we will have space in different areas of the pitch after winning the ball. These are things that we will speak about as we talk about the game. We need all the options we can get in defence and we will have to be flexible. We need to play as a team and be active. Our aim is to always want the ball and to get high up the pitch with it.
…the squad:
Sandro Schwarz: We've got a big squad and part of being a coach is making tough decisions. Every player simply needs to work hard in training and keep the pressure on. It's important that they continue to impress so that I have more hard decisions to make. The thing I look at the most is quality and how much I can rely on the players, regardless of the position.
…Gladbach and their coach:
Sandro Schwarz: Gladbach's defence will be a different kind of test for us. They can be flexible with their tactics. I don't know Daniel Farke personally yet – we never spoke during the time we were in Russia together. You can already see them playing his way with their possession-based style of football in the centre of the pitch – just like at this former clubs. We will prepare for that and have to defend well in this area of the pitch.