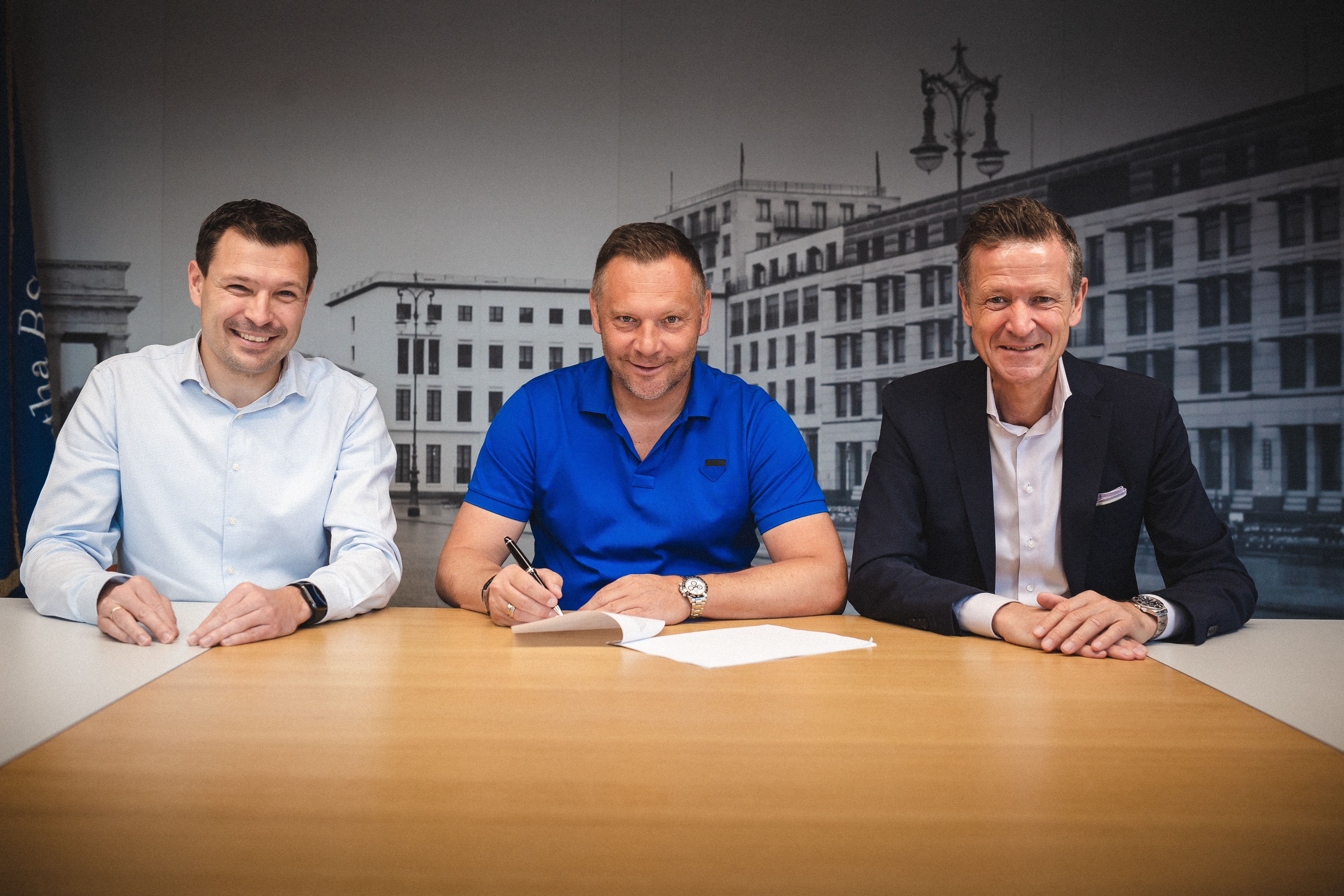 First team
|
June 8, 2023, 09:00 AM
Pál Dárdai to remain head coach at Hertha
Pál Dárdai is staying at the Old Lady as head coach. "We are delighted that Pál will be helping to shape a fresh start at Hertha as head coach. He loves Hertha BSC and with his hard work, dedication and passion for our club, he is the right man for the upcoming challenges that we will face together," said Benjamin Weber. The head coach is also looking forward with anticipation to continuing his journey. "I am very satisfied and happy. Thomas Herrich, Benjamin Weber and I have had good and honest talks. I feel that we all work, want to work and will work together for the good of Hertha BSC," said Dárdai.
Only "Fiffi" Kronsbein on the sideline more often
The record-breaking player at the club wore the blue and white shirt between 1997 and 2011, and following his playing career, he initially moved to the academy as a coach. From February 2015 to summer 2019 and between January and November 2021, the 47-year-old coached the first team, taking over for the third time in April this year and will now continue in the role. Only Helmu "Fiffi" Kronsbein has managed more games than the current head coach. Dárdai will be supported by assistants Tamás Bódog and Admir Hamzagić, who worked with him in the past season. Training will start on 26th June, with the official season opening ceremony taking place on 22nd July.