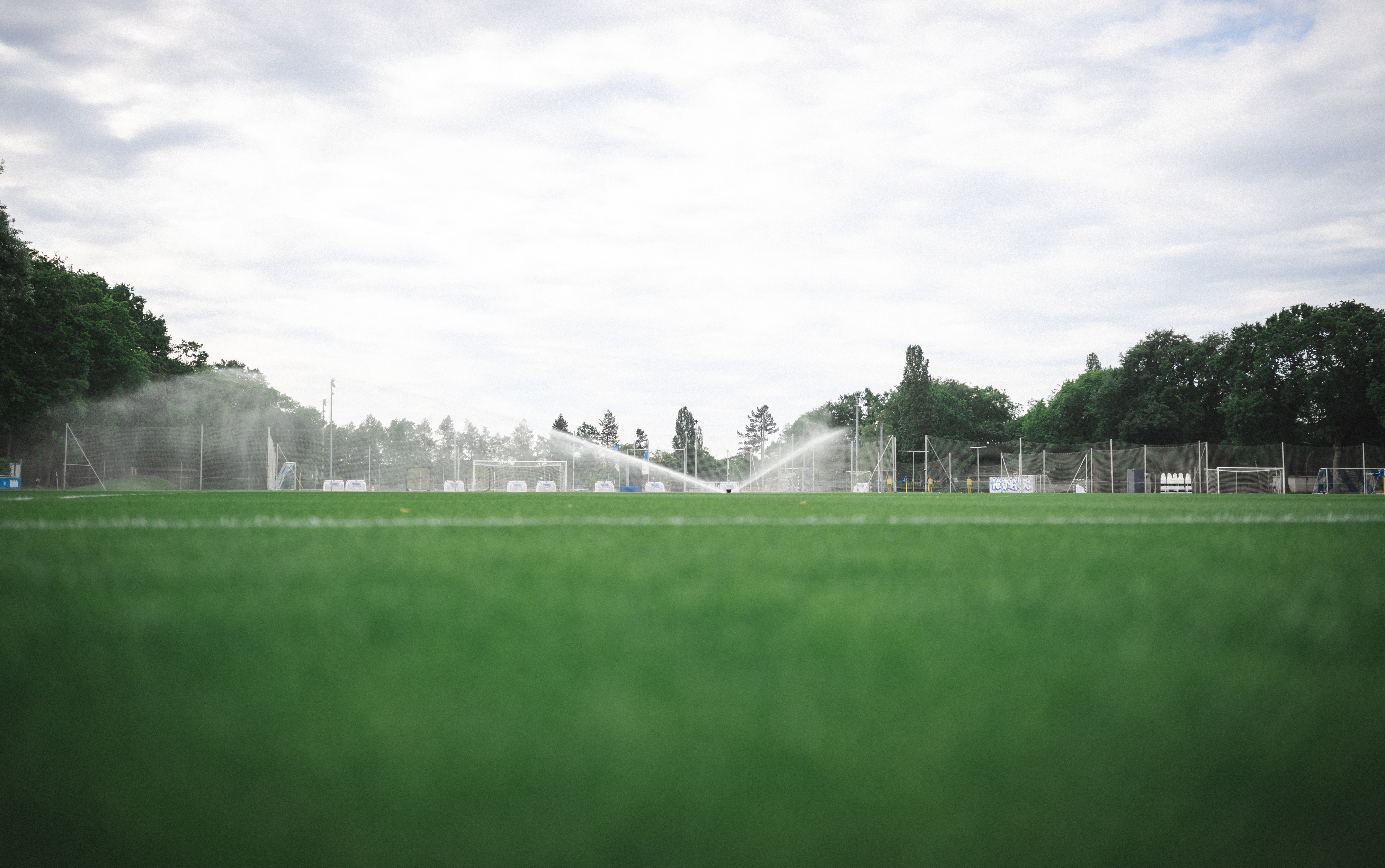 First team
|
June 14, 2023, 12:14 PM
Hertha's summer schedule: Friendly against Young Boys
The Hertha players are currently on their summer holidays, but will soon be returning to the capital to prepare for the 2023/24 season. On Monday (26/6), the Hertha players will resume their work, when coach Pál Dárdai and the team come together at the Olympic Park. "The players will start doing some exercises themselves earlier on so that their muscles aren't too sore on the first day back or they get worse issues. Pre-season is technically underway already," explained our head coach, whose players have received individual training plans.
Training camp in Austria – three friendlies confirmed
Further dates for Hertha's pre-season have also been confirmed. The first two friendlies are against RSV Eintracht Stahnsdorf on 2nd July (Sunday, 16:00 CEST) and BFC Dynamo on 7th July (19:00 CEST at the Friedrich-Ludwig-Jahn-Sportpark). Just one day later, there will be a reunion with Fabian Lustenberger. Hertha will ace BSC Young Boys at the Tissot Arena in Biel (Saturday 8th July, 16:00 CEST). The announcement of further matches in preparation for the new season will be made soon. The team will also travel to Austria for a training camp on 12th July in Zell am See, which runs until 21st July. The official season opening will take place on Saturday 22nd July at the Olympic Park. Finally, the following weekend (28-30th July), the 2. Bundesliga will start its 50th season, with the German Football League (DFL) presenting the match schedule for the 2023/24 season on 30th June.
| Date | Time | Event (venue) |
| --- | --- | --- |
| Mon, 26.06.23 | TBA | Pre-season begins (Schenckendorffplatz) |
| Fri, 30.06.23 | | Fixture list released |
| Sun, 02.07.23 | 16:00 | Friendly against RSV Eintracht (RSV Sportplatz, Stahnsdorf) |
| Fri, 07.07.23 | 19:00 | Friendly against BFC Dynamo (Friedrich-Ludwig-Jahn-Sportpark) |
| Sat, 08.07.23 | 16:00 | Friendly against BSC Young Boys (Tissot Arena, Biel) |
| Wed, 12.07. - Fri, 21.07.23 | | Training camp (Zell am See, Austria) |
| Sat, 22.07.23 | from 10:00 | Season opening event |
| Fri, 28.07. - Sun, 30.07.23 | | Matchday 1 of 2. Bundesliga season 2023/24 |
| Fri, 11.08 - Mon, 14.08.23 | | DFB-Pokal first round against FC Karl Zeiss Jena (Ernst-Abbe-Sportfeld) |