'Herthaner helfen' ('Herthaner helping out') has become a tradition at Hertha BSC. Every year since 2009, the run-up to Christmas at the club has been about finding ways to help others. With a very special kind of advent calendar, the Hertha Christmas team grant the wishes of those in tough circumstances from the 1st to the 24th December, no matter how big or small. As usual, this was the case in 2020 as all participating Herthaner showed once again how important it is to give something back. It's not about the size or value of the gift. The most emotional stories are the ones that tell of small gestures of good faith, of wishes that can't be fulfilled with money. In years gone by we have created plenty of these stories, and they touch us deep down. We would like to say thank you to all the families who have given us their trust, our partners and sponsors who have supported the initiative, and all the Herthaner who have given back over the Christmas period. Outside of the festive period, Hertha's helpers have also been doing their bit during the COVID-19 pandemic. The 'Herthaner helfen' project got back underway and provided help and support to those in need while putting a particular focus on the health of those in our society.
Donate to the Hertha BSC Foundation
Donate to the Hertha BSC Foundation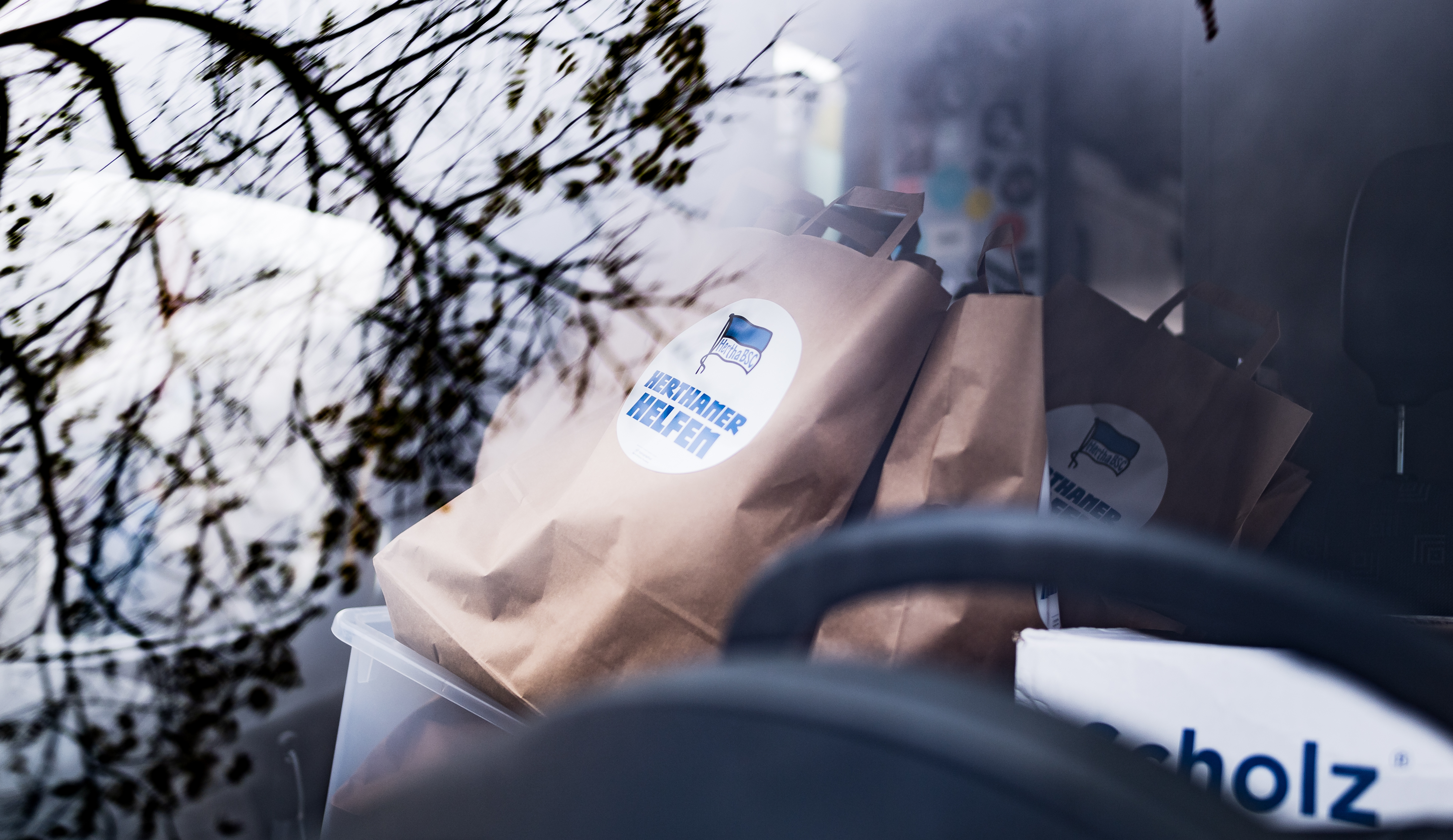 The secret of happiness lies not in possession but in giving. Who makes others happy, will be happy. (André Gide)
We depend on donations to help us do our work successfully! Please support the Hertha BSC Foundation! Donations are used to put in place local projects that are targeted towards children and teenagers. We look forward to your support!
Deutsche Bank Berlin
Account number: 066 66 69
BLZ 100 700 00
BIC: DEUTDEBBXXX
IBAN: DE53 1007 0000 0066 6669 00
For questions regarding donations, please contact Theresa Hentschel-Boese.