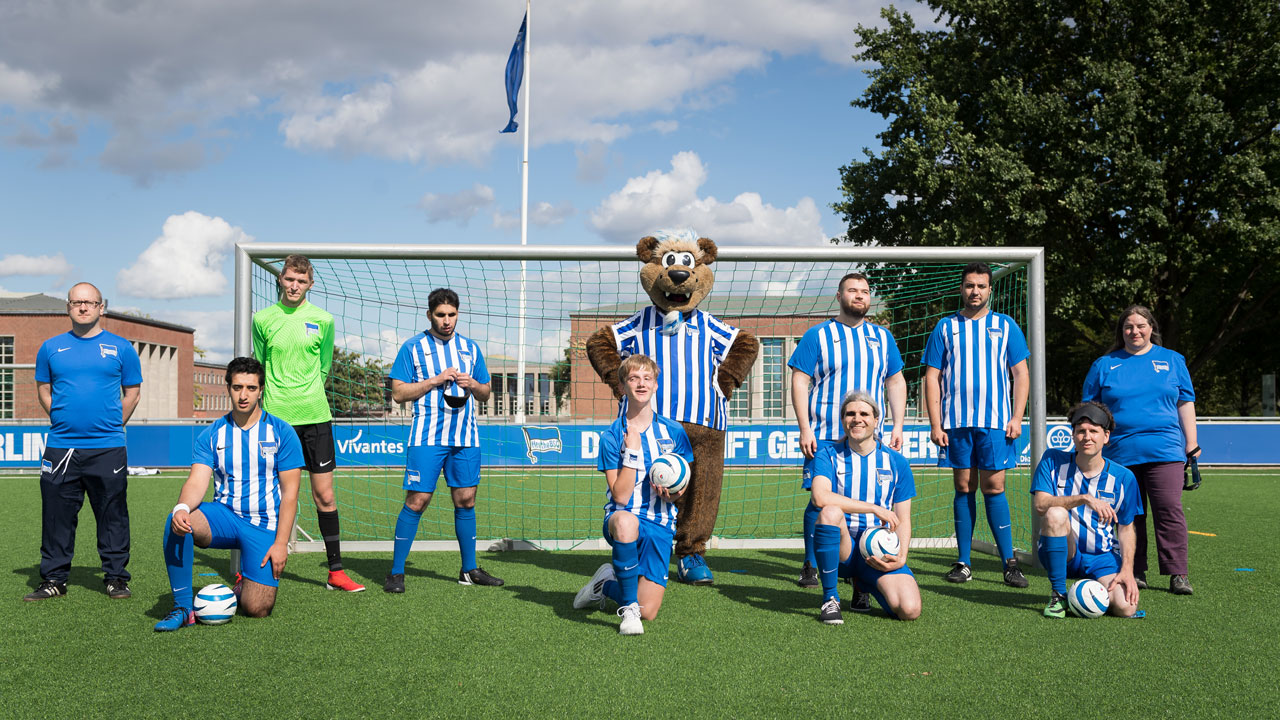 Blind football
At the beginning of 2020, Berlin's Blind Footballers teamed up with Hertha BSC. The Berlin Blind Footballers were founding members of the Blind Football Bundesliga, which has existed since 2008. The blind team achieved a fifth-place finish in their first season playing in the blue and white shirt of the capital-city club. This has been made possible thanks to cooperation between the DFB's Sepp Herberger Foundation, the German Disabled Sports Association (DBS) and the German Blind and Visually Impaired Association (DBSV).
Due to the ongoing coronavirus pandemic the season did not proceed to plan, with several matches cancelled. Despite the challenges posed, Hertha linked up with SG PSV Köln to play against FC St. Pauli, Borussia Dortmund, Schalke 04, SF Blista Marburg, and MTV Stuttgart for games, with the Swabians emerging victorious.
Hertha are looking to strengthen the team! Six players are currently registered for the Hertha team in the Blind Football Bundesliga, two of whom are goalkeepers. In addition to Bundesliga action, the blind footballers would also like to focus on youth work in the future. The aim is to introduce as many affected footballers as possible from all age groups to the sport and thus offer them the opportunity to play football themselves despite their blindness or visual impairment. To this end, Hertha Berlin are looking not only for players, but also for coaches.
Interested? Email us at blindenfussball@herthabsc.de!
Further information, the rules, and the full schedule are available here.