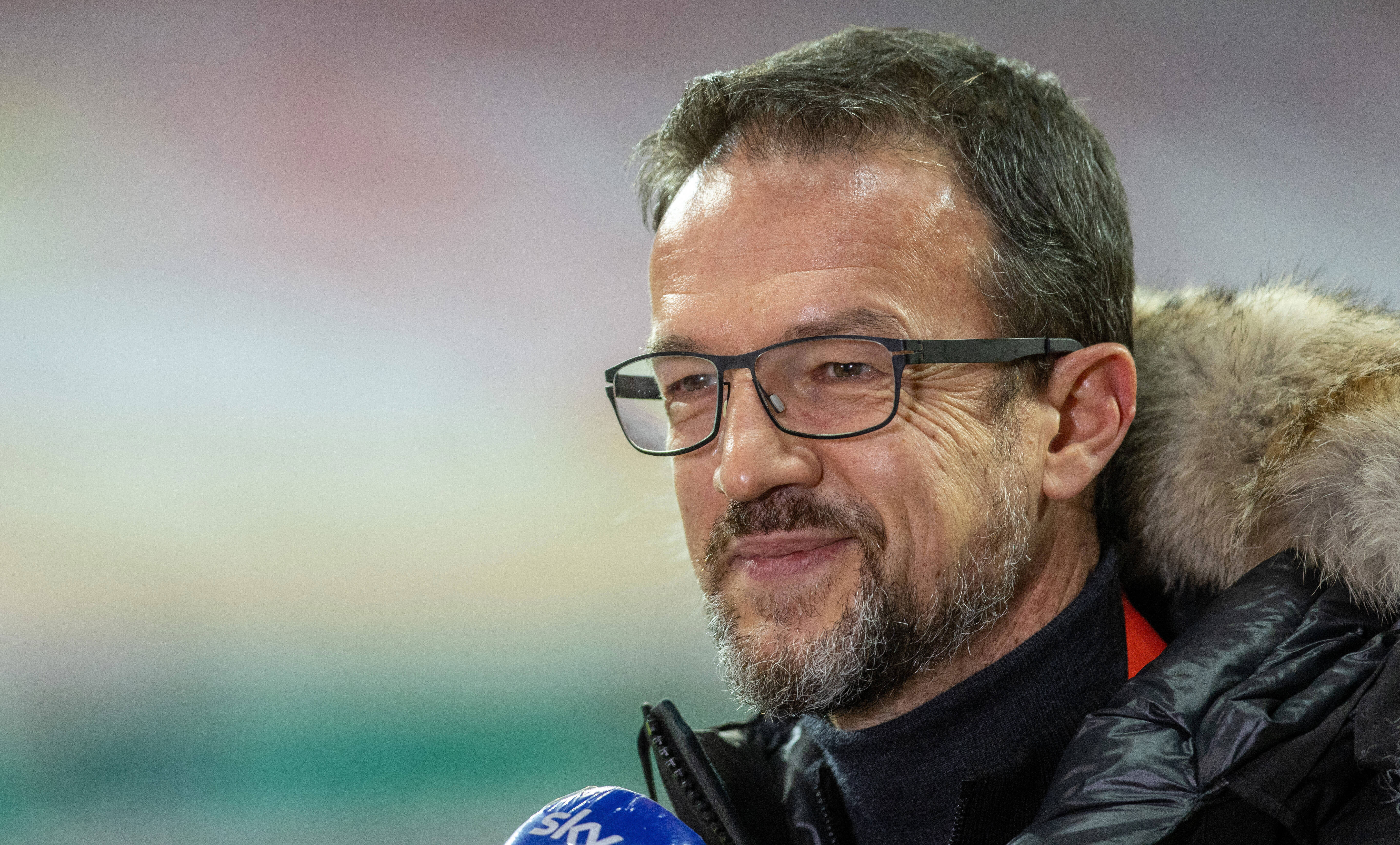 Club
|
April 14, 2021, 07:00 PM
Announcement from the board
On Wednesday, the Hertha board decided to hire Fredi Bobic as managing director for sport from 1st June 2021. The decision follows the advice of the personnel committee and was approved at a meeting of the supervisory board. "We are delighted to have brought in our desired candidate, Fredi Bobic, and we are looking forward to a successful working relationship in the future," said president Werner Gegenbauer. "After making the decision to seek a new challenge, there were open and convincing talks with Hertha BSC and especially the president, Werner Gegenbauer," said Bobic himself. "I am looking forward to being part of the Hertha family again, starting this summer."
The 49-year-old has worked for Eintracht Frankfurt for the last five years. In his role as sporting director, the former player has overseen continuous development at the club in Hessen. The highlights of his time at the club were winning the DFB-Pokal in 2018 and reaching the semi-finals of the UEFA Europa league the following season. Frankfurt are currently on course to finish in the Champions League places this season, lying fourth in the table as things stand. Before joining Eintracht, Bobic was previously employed as sporting director at VfB Stuttgart between 2010 and 2014. He began his career in management around six months prior to taking on that role when he got the job as managing director for sport and marketing at Bulgarian club FC Tschernomorez Burgas.
After making the decision to seek a new challenge, there were open and convincing talks with Hertha BSC and especially the president, Werner Gegenbauer. I am looking forward to being part of the Hertha family again.
Previous as a player in blue and white
The former attacker played 285 Bundesliga matches during his career, scoring 108 goals and assisting another 34. The goal-getter also proved his ability in 35 DFB-Pokal games and 32 European fixtures, scoring 12 goals in those matches. He picked up 37 international caps, scoring 10 goals and winning the Euros in 1996 with Germany. He is no stranger to Berlin, having laced up his boots 61 times for Hertha between 2003 and 2005. He also scored nine goals in blue and white. Bobic won the Pokal with VfB Stuttgart in 1997, one year after winning the golden boot as top scorer (17 goals) in the Bundesliga. The striker was also in the Borussia Dortmund squad during the first half of the 2001/02 season in which they won the Bundesliga. He began his professional career in the second division with Stuttgarter Kickers and played his final game as a pro for Croatian side HNK Rijeka in their 2006 cup final. He also played for Bolton Wanderers in England and Hannover 96 during the course of his career.