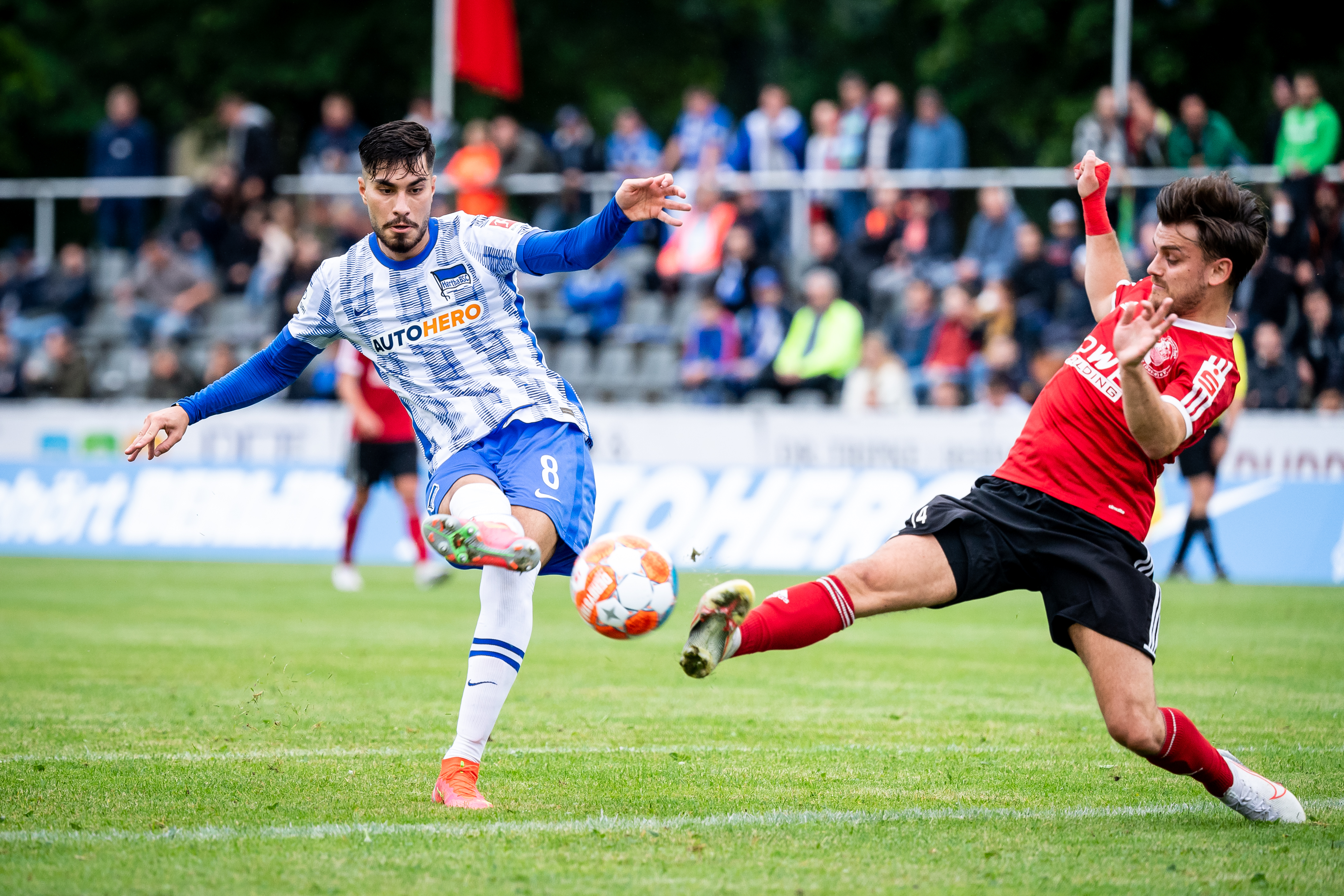 First team
|
July 6, 2021, 03:40 PM
"I don't like to be the centre of attention"
The contrast could hardly be greater: While summer signing number two, Prince Boateng, is in high demand with the public, summer signing number one, Suat Serdar, prefers the peace and quiet. "I'm a very shy person and I don't like to be the centre of attention," said out new number 8 during the latest media catch up at the team hotel in Neuruppin. The 24-year-old added, however, that this is far from the case out on the football pitch. "On the pitch I try to act differently. You can see that during training or in the games as well," said the four time Germany international.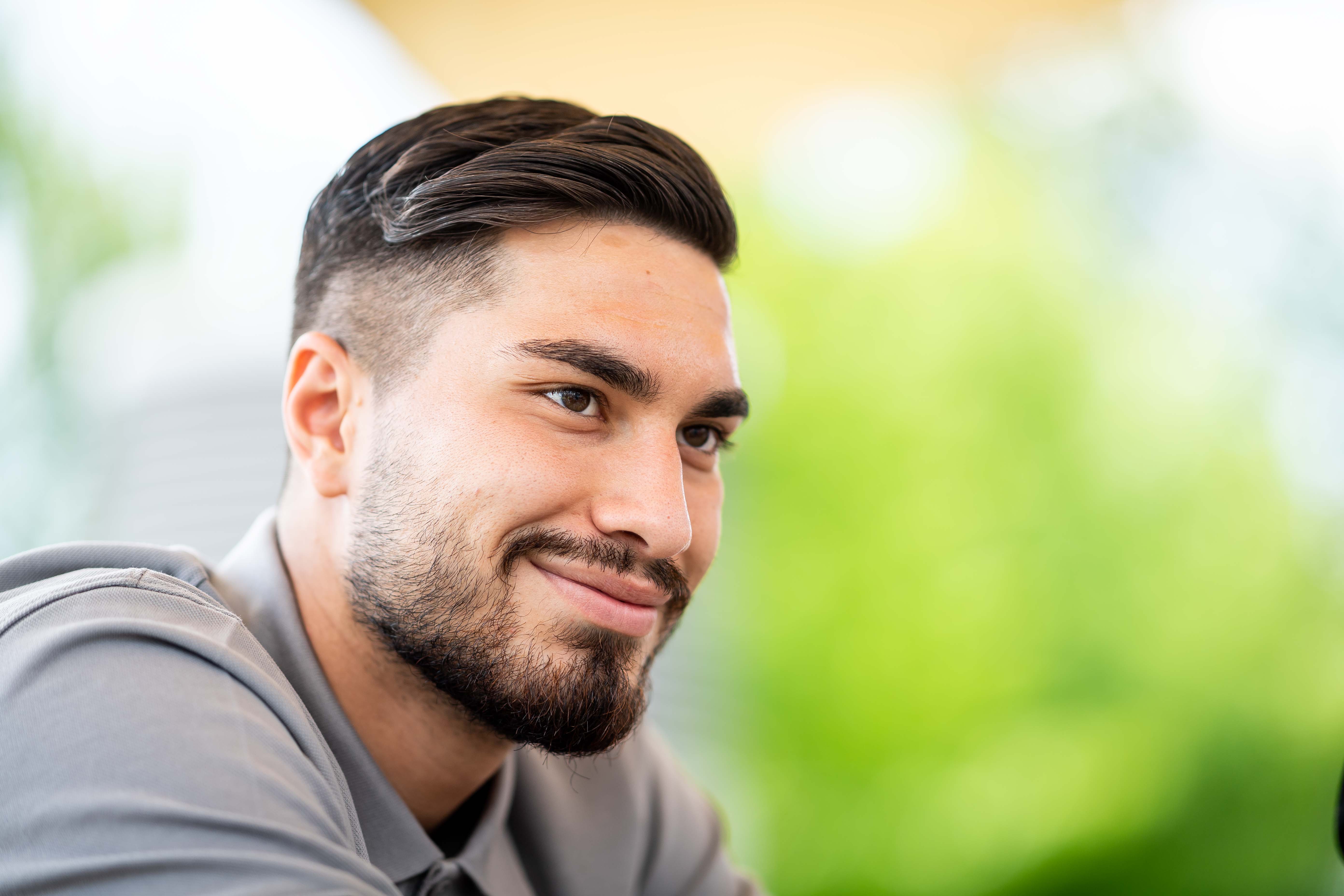 Clear visions
The Rhineland-born midfielder gave Hertha fans a taste of things to come during the first pre-season friendly. "I would like to help the team with my abilities. I love being in the box and finding ways to get in behind so that I can create space for the strikers," described Serdar. He and his new teammates all share the same ambition for the season ahead: "Every single one of us needs to be aware that Berlin is the capital city and Hertha BSC is a big club. We have absolutely no reason to be in the bottom half of the table and are only looking up," he declared.

"The team's chemistry is certainly right!"
The former Mainz and Schalke man has seen the right foundations at Hertha BSC to make this possible, both on and off the pitch. "There's a lot of quality in this team. We're all pumped for some football and want to go and have fun. We can only achieve things as a team – the chemistry is certainly right! I'm looking forward to the weeks ahead and to my first Bundesliga game for Hertha," said Serdar, who has ground to make up in his competition with Prince Boateng, who raised the bar by hosting a barbecue for the team on his first day. "I will try to respond with something. Turkish cuisine will be the order of the day, but that shouldn't be too difficult to find something nice in the city," said Serdar.