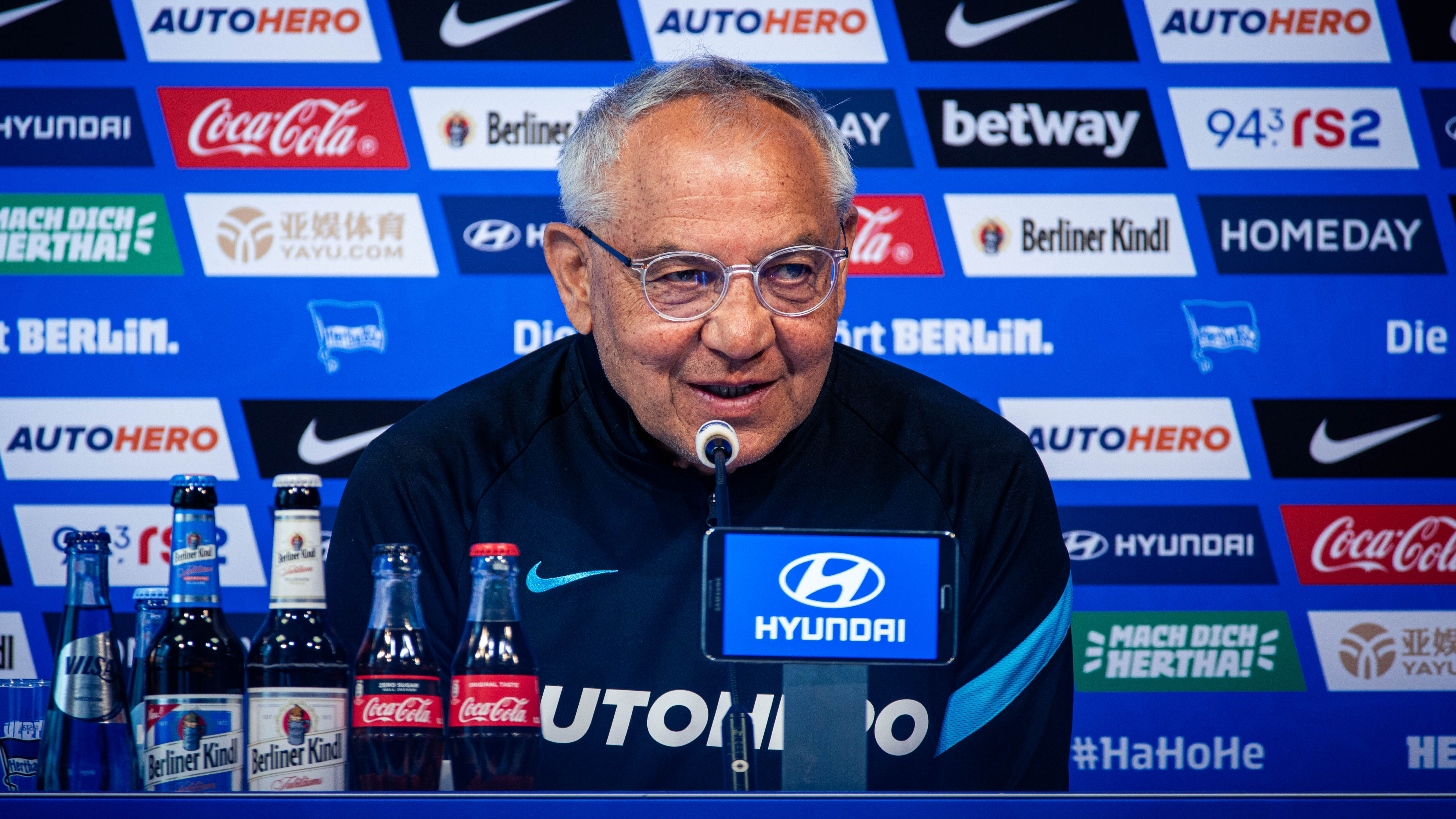 First team
|
May 12, 2022, 02:51 PM
"There is every reason to be hopeful"
A trip to Dortmund is certainly one of the more demanding tasks in German football. In the last game of the season, however, Hertha have the chance to secure their top-flight status for next season. Although it is a high hurdle to jump over, the players have the opportunity to end the season on a high. A point at the Westfalenstadion would be enough for survival. "We have been intense in our preparations for this game but our task is clear. We are coming up against the second best team in the country, who have an abundance of world class and international level players, such as Erling Haaland, at their disposal," warned Felix Magath in the build up to the game. He continued: "BVB are the clear favourites but the favourites don't always win. There is every reason to be hopeful and we want to end our season with a good performance on Saturday!" Fredi Bobic also made it clear, that the players will have to be mentally strong at the weekend: "Everyone knows what is at stake. Our task is to get the players in a positive frame of mind ahead of the game. That is the most important thing at this moment in time," he underlined. Here are the most important bits from Thursday's press conference:

Felix Magath and Fredi Bobic on…
…the state of the squad:
Felix Magath: Alexander Schwolow, Lukas Klünter, Dongjun Lee and Kélian Nsona are all unavailable. Marvin Plattenhardt has made good progress and will probably be available. Linus Gechter is still ill and Niklas Stark also can't take part in training just yet. Anton Kade has also been battling an illness. Myziane Maolida is back and Dedryck Boyata is feeling better, so he will definitely be involved. Up top, I can also call upon the services of Stevan Jovetic, even if he isn't up to playing for 90 minutes. Jove is, however, fit and ready to go, as is David Selke, who can once again take part in team training.
… the importance of being head-strong in a relegation fight:
Felix Magath: I am always nervous ahead of games. That is just a part of the job. There is a nervous energy in the camp but it is a nervous energy that we need. We can take this feeling with us and we have the confidence that we can compete for 90 minutes against Dortmund and achieve something incredible. We are only focussing on ourselves. Our fate is still in our own hands and we have to get something from the game. We can't influence things outside of our own control.
Fredi Bobic: Everyone knows what is at stake. Our task is to get the players in a positive frame of mind ahead of the game and make them understand that the entire management team is behind them. That is the most important thing at this moment in time. Ultimately, the players are focussed on the job on Saturday.
…the opposition and the state of play
Felix Magath: We have been intense in our preparations for this game but our task is clear. We are coming up against the second best team in the country, who have an abundance of world class and international level players, such as Erling Haaland, at their disposal. BVB are the clear favourites but the favourites don't always win. We have made good progress and have brought stability to the club and we don't need to be apprehensive about coming up against Dortmund. There is every reason to be hopeful and we want to end our season with a good performance on Saturday!