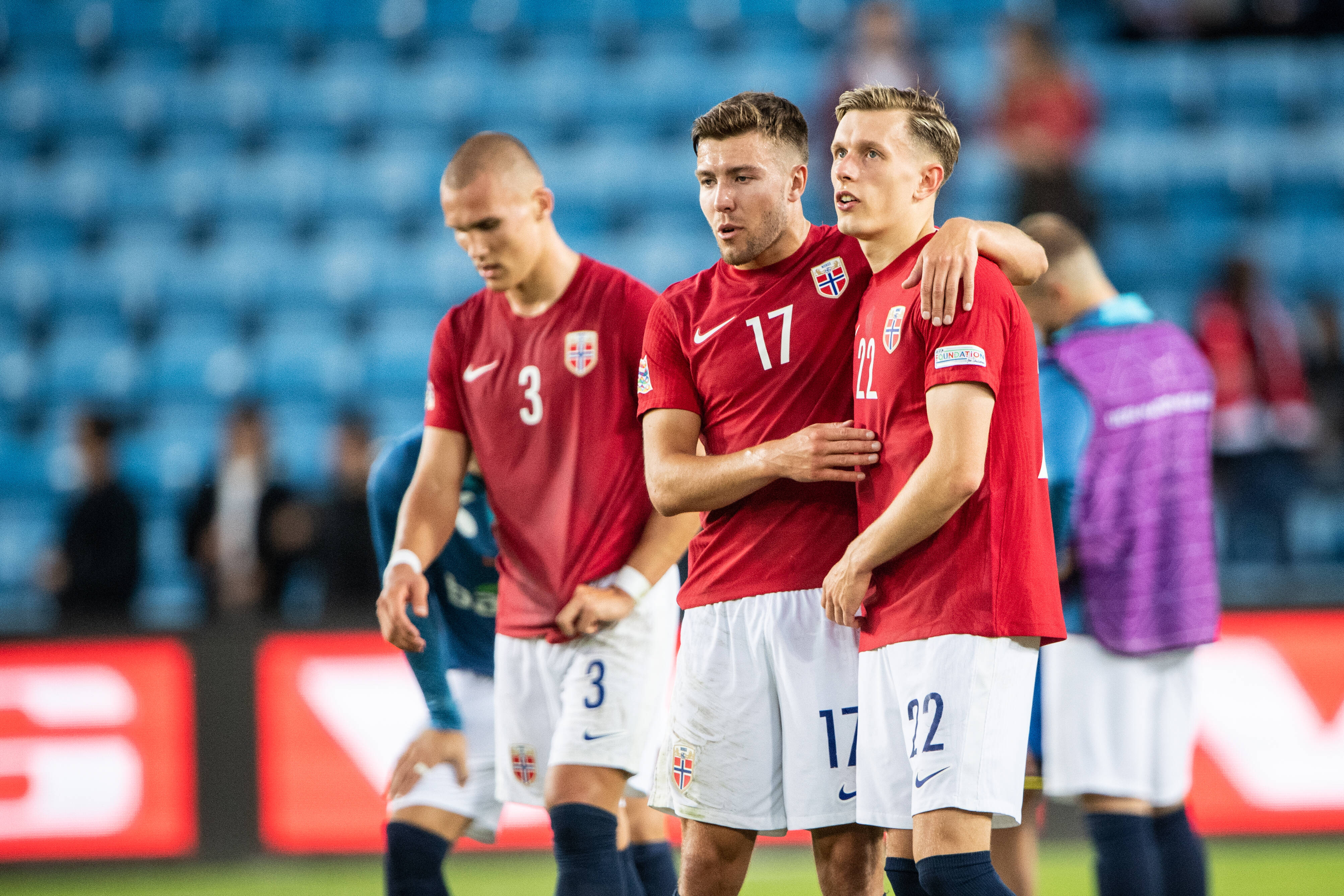 First team
|
June 8, 2022, 11:33 AM
The final hurdle
A long season is nearing an end for our international players with just a few fixtures left on this season's calendar. Jurgen Ekkelenkamp has played his final game for Netherlands U21s ahead of his summer break. They were in action away to Wales in qualifying for the Euros on Saturday (11.06.22) with Ekkelenkamp playing the full 90 minutes. The game, however, was a dead rubber; the Jong Oranje have already booked their place at next year's tournament after Switzerland's draw with Moldova. The game ended with a late 1-0 win for the Dutch.
Red Devils gain another point
Dedryck Boyata was also in Wales on Saturday as his Belgium side tackled another UEFA Nations League tie. The Belgians had previously played two Nations League matches with a total of 12 goals across the two fixtures, though there was less action this time around as the game finished level at 1-1. Our captain played the entire game. The final game of Boyata's season will be in Poland on Tuesday (14.06.22). Stevan Jovetić is another with a single game left to play. His Montenegro team played Bosnia and Herzegovina on Saturday, drawing 1-1 with their neighbours in Podgorica. They will face Romania on Tuesday in League B, Group 3.
Bjørkan and Norway face another neighbour
Fredrik Bjørkan came on as a sub in Norway's 0-0 draw with Slovenia which saw them remain unbeaten in three matches. He will be back in action on Sunday (12.06.22) when they face neighbours Sweden. They will be looking to defend top spot in League B, Group 4. Bjørkan and co. won the return fixture 2-1.
Peter Pekarik triumphant with Slovakia
Peter Pekarik and Slovakia will make another long journey to Kazakhstan on Monday (13.06.22) just a few days after beating Azerbaijan 1-0. Our right-back played the full 90 minutes in the win. The tireless defender will be looking to defend top spot in League C, Group 3 ahead of a well-deserved rest.
| Date | Kick Off (CEST) | Player | Fixture (venue) | Result |
| --- | --- | --- | --- | --- |
| 02.06.2022 | 20:45 | Fredrik Bjørkan | Nations League: Serbia vs. Norway (Belgrade) | 0-1 |
| 03.06.2022 | 18:15 | Márton Dárdai | U21 EUROS Qualifier: Germany vs. Hungary (Osnabrück) | 4-0 |
| | 18:45 | Jurgen Ekkelenkamp | U21 EUROS Qualifier: Moldova vs. Netherlands (Chisinau) | 0-3 |
| | 20:45 | Dedryck Boyata | Nations League: Belgium vs. Netherlands (Brussels) | 1-4 |
| | 20:45 | Peter Pekarík | Nations League: Belarus vs. Slovakia (Novi Sad) | 0-1 |
| 04.06.2022 | 20:45 | Stevan Jovetić | Nations League: Montenegro vs. Romania (Podgorica) | 2-0 |
| 05.06.2022 | 20:45 | Fredrik Bjørkan | Nations League: Sweden vs. Norway (Solna) | 1-2 |
| 06.06.2022 | 20:45 | Peter Pekarík | Nations League: Slovakia vs. Kazakhstan (Trnava) | 0-1 |
| 07.06.2022 | 18:00 | Márton Dárdai | U21 EUROs Qualifier: Poland vs. Germany (Lodz) | 1-2 |
| | 18:00 | Stevan Jovetić | Nations League: Finland vs. Montenegro (Helsinki) | 2-0 |
| | 20:00 | Jurgen Ekkelenkamp | U21 EUROs Qualifier: Netherlands vs. Gibraltar (Almere) | 6-0 |
| 08.06.2022 | 20:45 | Dedryck Boyata | Nations League: Belgium vs. Poland (Brussels) | 6-1 |
| 09.06.2022 | 20:45 | Fredrik Bjørkan | Nations League: Norway vs. Slovenia (Oslo) | 0-0 |
| 10.06.2022 | 18:00 | Peter Pekarík | Nations League: Azerbaijan vs. Slovakia (Baku) | 0-1 |
| 11.06.2022 | 18:00 | Jurgen Ekkelenkamp | U21 EUROs Qualifier: Wales vs. Netherlands (Llanelli) | 0-1 |
| | 20:45 | Dedryck Boyata | Nations League: Wales vs. Belgium (Cardiff) | 1-1 |
| | 20:45 | Stevan Jovetić | Nations League: Montenegro vs. Bosnia & Herzegovina (Podgorica) | 1-1 |
| 12.06.2022 | 18:00 | Fredrik Bjørkan | Nations League: Norway vs. Sweden (Oslo) | |
| 13.06.2022 | 16:00 | Peter Pekarík | Nations League: Kazakhstan vs. Slovakia (Nur-Sultan) | |
| 14.06.2022 | 20:45 | Dedryck Boyata | Nations League: Poland vs. Belgium (Warsaw) | |
| | 20:45 | Stevan Jovetić | Nations League: Romania vs. Montenegro (Bucharest) | |