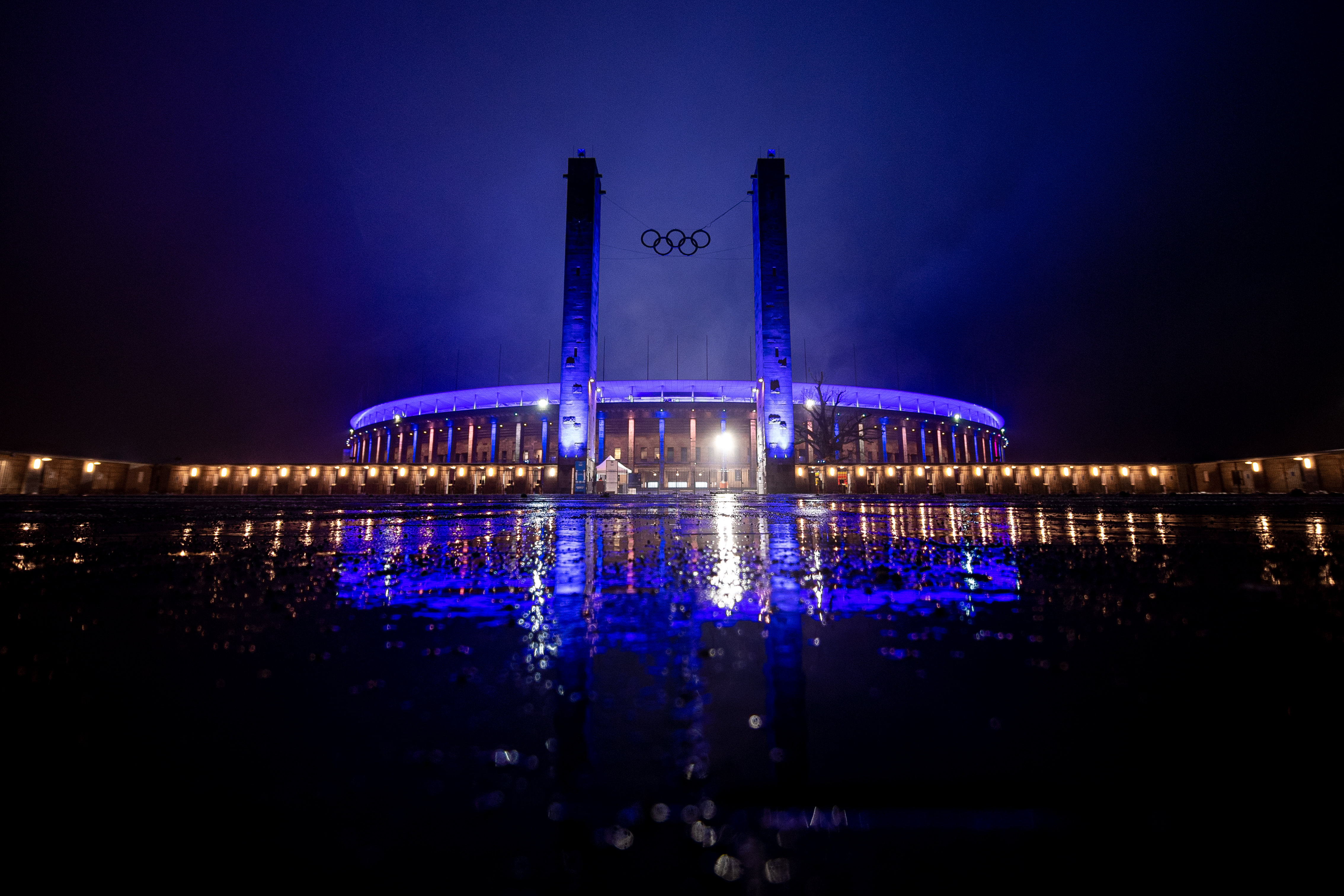 Executive board
Managing director, responsible for sporting matters and communication.
Fredi Bobic was born on 30th October, 1971, in Maribor in the former Yugoslavia. His family then immigrated to Stuttgart, where he quickly developed a passion for football. After a successful youth career, the striker made his professional breakthrough with Stuttgarter Kickers in the early 1990s. He then joined local rivals VfB Stuttgart in 1994, where he showcased his prowess as a goalscorer in the Bundesliga. He won the DFB-Pokal with VfB in 1997, after having finished as the league's top goalscorer the previous term (17 goals). He also won the Bundesliga with BVB in 2002, after having featured in the first half of the season.
A blue and white past
During his playing career, Bobic made 285 Bundesliga appearances (108 goals, 34 assists). He also featured in 35 DFB-Pokal (12 goals), 11 UEFA Cup (4 goals), eight Cup Winners' Cup (5 goals) and 13 Champions League games (incl. qualifying; 3 goals). Bobic was capped 37 times for Germany (10 goals), winning the European Championship in 1996. He's no stranger to the 'Old Lady,' having scored nine goals in 61 competitive appearances for Hertha from 2003 to 2005. One of the best strikers of his time to come out of Germany, Bobic ended his playing career by winning the Croatian Cup in 2006 with HNK Rijeka. His career also featured stops at Bolton Wanderers and Hannover 96.
Several successful stints
In 2016, Bobic was appointed as sporting director at Eintracht Frankfurt. During his tenure, the Eagles underwent a steady rise, winning the DFB-Pokal in 2018 and reaching the semi-finals of the UEFA Europa League the following season. Prior to that, Bobic was the director of football at VfB Stuttgart, and later sporting director, between 2010 and 2014. During that time, Stuttgart not only qualified for Europe but also reached the DFB-Pokal final in 2013. Bobic's management career began in 2009 as the CEO of Bulgarian club Chernomorets Burgas, where he remained for just over a year and a half.
Ingo Schiller
Ingo Schiller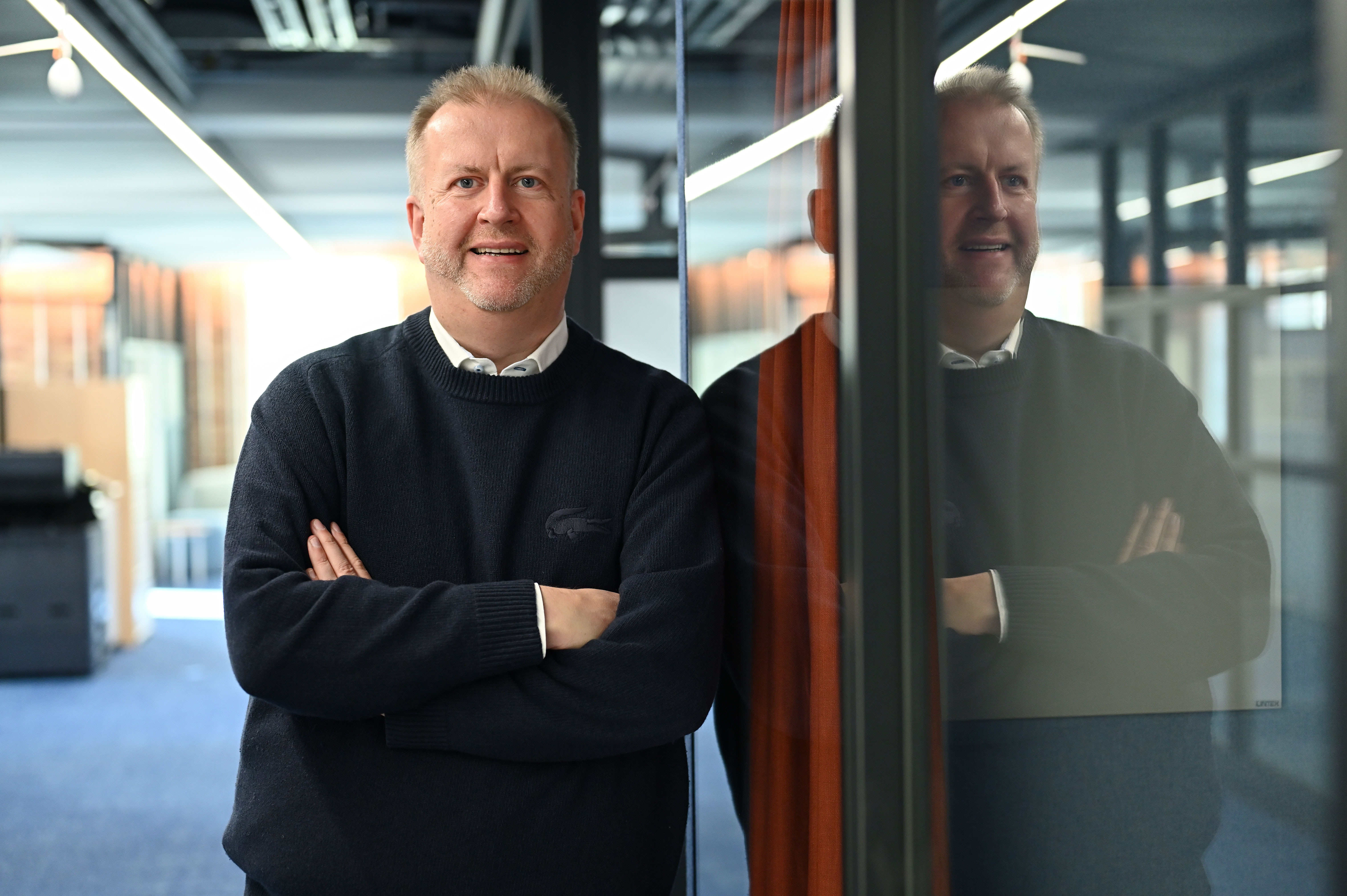 Managing director,
responsible for finance, organisation and infrastructure, as well as club development.
Ingo Schiller has been working in German professional football for almost 30 years. The first six years were spent at fellow Bundesliga club Borussia Mönchengladbach, where Schiller was their marketing manager, and manager of the stadium-building committee. In 1998, Schiller, who has a German degree in business administration, joined the 'Old Lady'. As managing director for Hertha BSC GmbH & Co. KGaA, Schiller is responsible for the entire commercial side of the club, split up into the finances, marketing, sales, organisation, merchandising, the building of a new stadium and the infrastructure.
Schiller, born in 1965, has been influential in a number of groundbreaking decisions made by the club, including Hertha BSC becoming the first Bundesliga club in Germany to issue a bond in 2004. The club had a strategic partnership with leading global investor Kohlberg Kravis Roberts & Co. L.P. (plus their partner company 'KKR' between 2014 and 2018, while the side from the capital also issued a listed bond in 2018. In the summer of 2019, Hertha then agreed a partnership with Tennor Holding B.V., a global investment holding company. The agreement has seen Tennor invest up to €374 million of equity capital into Hertha, with no time limit on it.
Schiller, who aside from football is married and interested in handball, was elected to the DFL Supervisory Board in 2013 for three years before being re-elected again in August 2016 and 2019.In addition to representing the League Association, he is currently a member of the DFB board.
Thomas E. Herrich
Thomas E. Herrich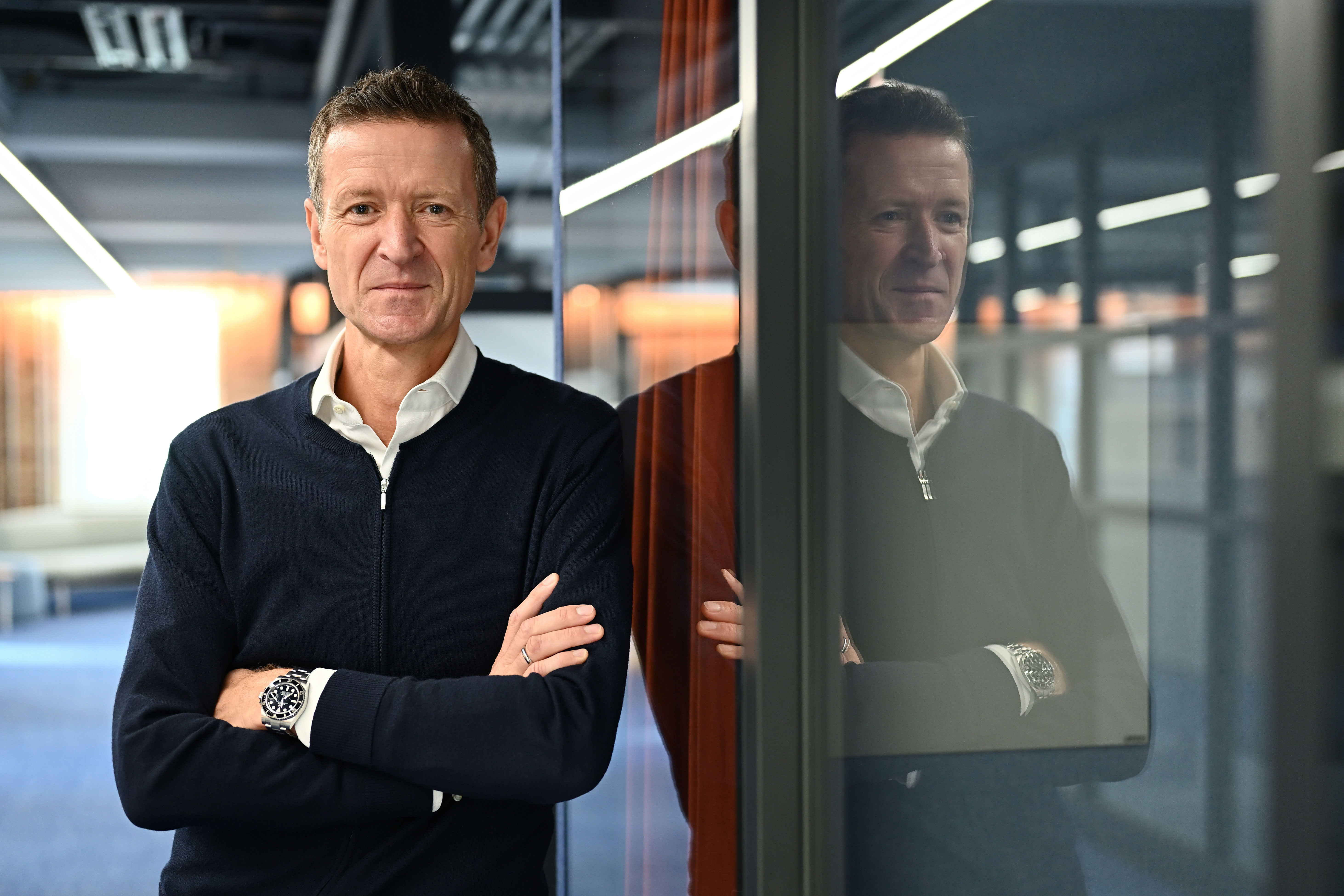 Executive board member,
responsible for organisation, gaming operations, hospitality, ticketing, law and staff, fan and member support.
Thomas E. Herrlich was born in 1964 in Frankfurt am Main and grew up in the Allgäu region. After completing his Abitur (A-Levels), he embarked on an academic career in two fields, first studying Business Economics, with a focus on Marketing, at the University of Applied Sciences Kempten, before pursuing Law at the Ludwig Maximilian University (LMU) in Munich.
Herrlich joined the sports rights marketing company Sportfive in 2000 as a qualified business economist and lawyer. His work at Hertha's partner company saw him responsible for the overall marketing strategy of Hertha BSC. This followed a period in which he worked at Bertelsmann, the RTL-Group and UFA Sports during the pioneering days of sponsorship, picking up valuable experience at each firm.
In 2005, Herrlich switched to take on a direct position at Hertha, initially working as office manager before being promoted to senior management and authorised signatory of Hertha BSC GmbH und Co. KGaA in 2009. The former competitive athlete and passionate long-distance runner still holds this position to this day.
Thomas E. Herrich was a member of the Technical Committee for Marketing/Sponsoring of the German Football League (DFL) between 2007 and 2010 and was appointed to the newly installed Marketing/Sponsoring Committee position of the DFL in 2017, being reappointed in 2019. In addition to this, Herrlich has been an assessor for the DFL in the highest DFB sports court, the DFB Federal Court, since 2019. He is also a permanent assessor for the DFB Federal Court in doping and betting matters. In January 2014, Thomas E. Herrich was elected president of the marketing team at Hertha BSC.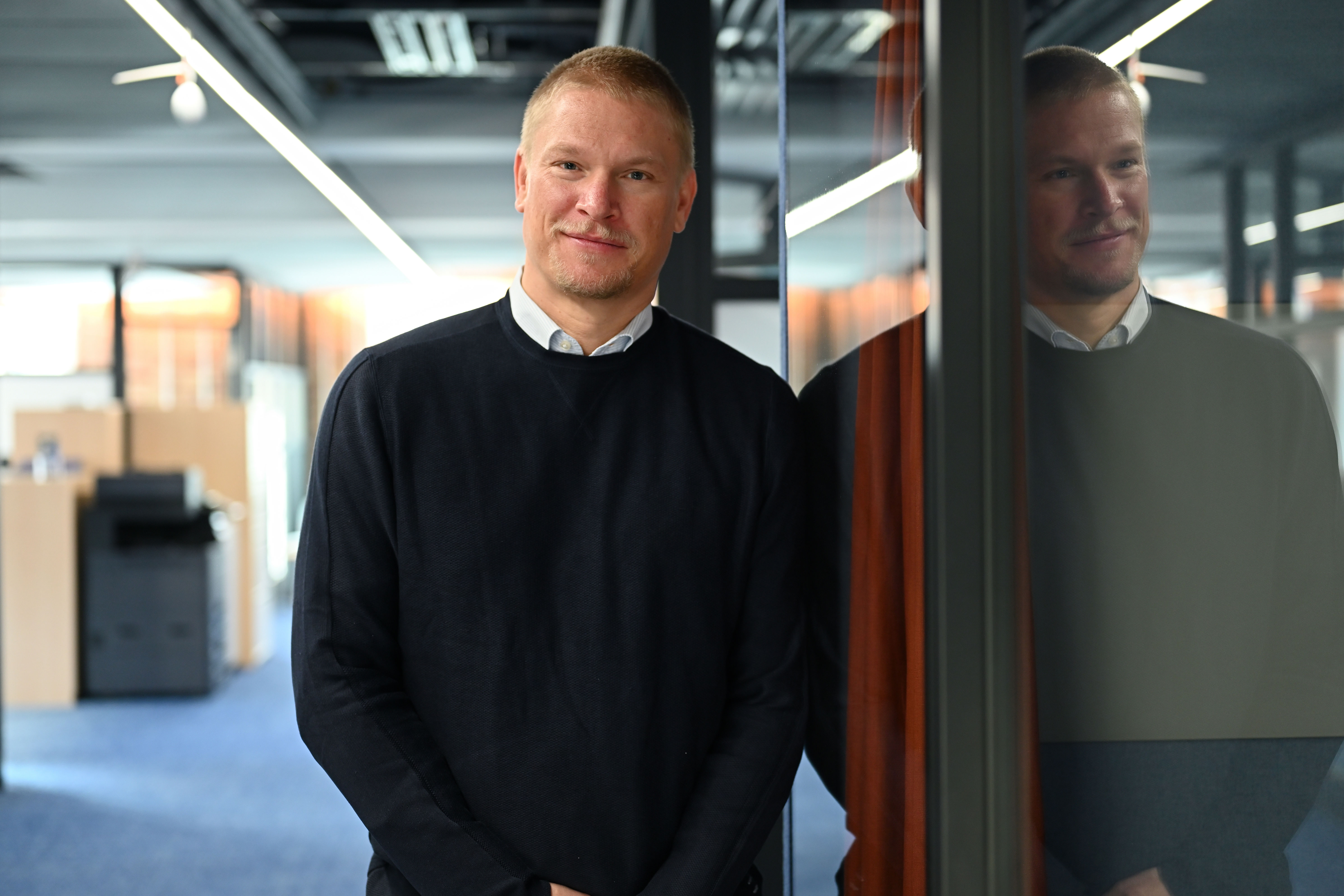 Executive board member,
responsible for branding, digital transformation, CSR and internationalisation.
Born in 1974, married with two children (a daughter and a son).
Paul Keuter came to Hertha BSC in January 2016, after a three-year stint at Twitter Inc. where he was the Global Sports Chair, as well as the head of sports for Germany, Austria, and Switzerland. In this role he was also responsible for the social media platform's sports strategy. As a television producer for ITV Studios, Keuter was a representative at the 2006 World Cup opening celebration at the Brandenburg Gate, which was also the site of the world's largest fan zone. His résumé also includes the successful development of several projects in the television industry as an editor and producer and Keuter was also the director of marketing and business operations at a TV production company.
Keuter also served as an advisor to former Hertha captain and now sporting director, Arne Friedrich, during his time in Major League Soccer. Over that same period, he also became a member of the German American Chamber of Commerce in Chicago.
He is a founding member of the club Junge Helden e.V and is a member of the board of trustees for the Arne Friedrich Foundation. Keuter lives in Prenzlauer Berg in Berlin, together with his American wife and children.
Daniel Milleg
Daniel Milleg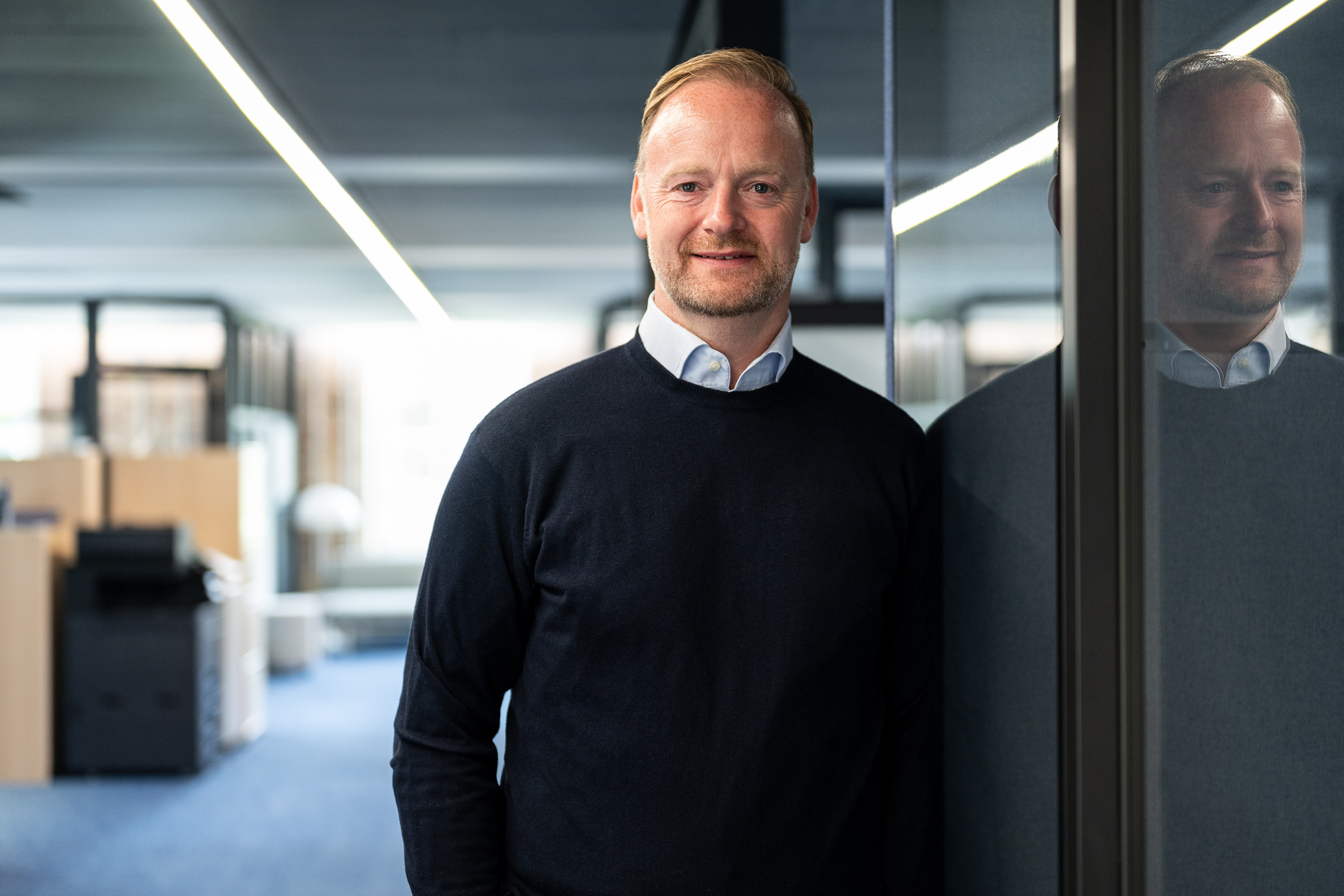 Executive board member,
responsible for B2B/B2C sales and eSports
Daniel Milleg has been part of our executive board since October 2021. The internationally experienced executive specialises in strategy and business development, marketing and B2B/B2C sales. On top of that, he possesses more than 20 years of experience in management and consultation. Thanks to his work experience during this time, Milleg has access to a widespread regional (and international) network.
After finishing his A-levels in Brakel and then completing his civil service, the Siemens AG scholar studied business management at the University of Applied Science in Berlin from 1996 to 2000. Until 2008, Milleg was a senior project manager for sport, media and telecommunications at Roland Berger Strategy Consultants in Munich, where, among other things, he was responsible for the development of a German football pay-TV channel, as well as the design and application of a TV offering for a German telecommunications provider. As Head of Business Development at Sirius Sportmedia (2008) and a partner of Oliver Wyman Consulting (2009-2015), the fields of work Milleg covered were again sport, media and telecommunications. His tasks included the preparation of the tender for the Bundesliga's media rights, and the development of marketing concepts for telecommunication and media products and services.
Since 2015, Daniel Milleg held a position as a senior partner at Bain & Company, with whom our club worked together with on the structural analysis and strategy process 'Goldelse' earlier this year. Milleg was a member of the executive board at Bain & Company Germany and leader of the business areas sport, media and communication. His clients included a number of national and international football clubs, as well as some sports associations. As part of his role, he focused on marketing and sales optimisation, data and analytics strategies, product differentiation, business strategies, value-enhancing programmes and new business models.